Petition To Ban BLACKPINK Ad In Indonesia Gains Support; Online Marketplace Replaces K-Pop Group CF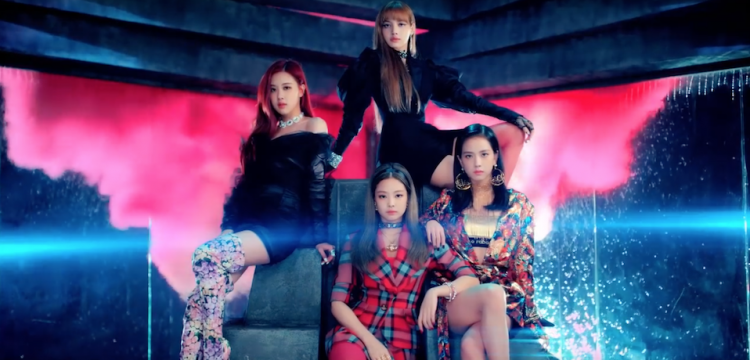 The Indonesian Broadcasting Commission (KPI) has acted on the petition to ban the TV ad of K-pop female group BLACKPINK in their country. KPI has already sent out a warning to 11 television stations for airing the TV ad of BLACKPINK for online marketplace Shopee.
The resolution, signed by KPI head Yuliandre Darwis and posted on KPI's official website, stated that BLACKPINK's Hari Belanja Online (Online Shopping Day) campaign ad failed to adhere to decency norms as stated in the Broadcasting Code of Conduct and Program Standards of the country.
It added that the K-pop group singing and dancing while wearing little clothing in the commercial potentially violated an article of the law that states that "a program should adhere to decency and morality norms upheld by the public".
KPI commissioner and coordinator of broadcasting programs Hardly Stefano called for the ad producers to adhere to brand safety in the making of commercials and promotions. He also warned that they will impose sanctions if they find similar ad and programs to those mentioned in the warning letter that is still being aired.
In response, Shopee Indonesia's country brand manager Rezki Yanuar released a statement stressing that the BLACKPINK ad had been granted permission from the KPI. The company, however, decided to replace their ad for their Online Shopping Day campaign.
The KPI decision stemmed from the petition filed by Maimon Herawati, a journalism lecturer at Padjadjaran University, to ban the Shopee TV commercial of BLACKPINK in their country. The petitioner stated that the CF features too "scantily clad" dressed women.
Herawati stated in her letter to KPI that Jisoo, Jennie, Lisa, and Rosé are wearing too short clothes that can barely cover their aurat, which means "woman" in Urdu and Hindi. In Islam, it also refers to genitalia and other parts of the body that should be clothed.
The petition also pointed out that the ad airs during children's programs. It also calls on parents and others who signed the petition to not only affix their signatures but to also boycott Shopee. So far, the petition has garnered over 113,000 signatures.
Meanwhile, some K-pop fans in Indonesia slammed the petition, saying this is not the first time Herawati tried to boycott Korean girl groups in Indonesia. A counter-petition has been launched, asking KPI not to take down BLACKPINK's Shope ad . The petition already has over 75,000 signatures.
© 2019 Korea Portal, All rights reserved. Do not reproduce without permission.