'NCIS' Season 16 Episode 10 Spoilers: Gibbs Deals With A Newborn Baby In A Murder Of A Navy Vet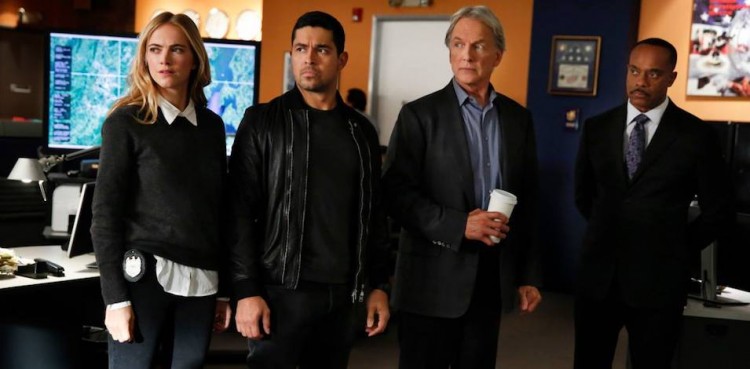 It is an ordinary day for team Gibbs to investigate a murder of Navy servicemen in the U.S. or in foreign country. The upcoming NCIS Season 16 Episode 10 is no different. But what makes it special is that it involved a newborn baby. The winter finale of NCIS Season 16 will have a Jesus in Bethlehem-like feel.
The team is excited for their respective plans for the holiday. Unfortunately, it would be put on hold when a murder case is brought to their attention. They follow leads to solve the case but their investigation will take an interesting turn when they find a newborn baby in the house of what seems to be a suspect in the murder case. What is more interesting is that the baby has no identification and no apparent ties to a family where the infant is found.
The agents have no choice but to bring the baby to the NCIS office. In the teaser for Episode 10, Gibbs (Mark Harmon), Bishop (Emily Wickersham), and Torres (Wilmer Valderrama) are seen debating on who will take care of the baby. Torres suggests to his fellow agents that they could take turns in taking care of the little one but Gibbs quickly excuses himself, saying he has something to do at his basement.
Knowing Gibbs and being a father himself, he is quite fond of kids as seen in the past seasons of NCIS. His indifference with the new found baby could be his way of assessing his two agents on how they will deal with unusual circumstances such as this.
Understandably, McGee (Sean Murray) will not volunteer himself to take the baby at his home as his hands will be fully occupied when he gets home. NCIS fans have known that McGee and his wife, Delilah, have twins. The twins are probably on the stage of learning to walk and another baby in the house might drive the couple crazy.
With a cute baby on the plot, the mid-season finale is expected to leave a touching story to viewers. The episode is titled "What Child Is This?" in reference to the baby in the episode and also to a very-popular Christmas carol that is about the shepherds during the nativity of Jesus.
Will the team able to find a new home for the baby or they will end up taking care of him or her throughout the holiday? NCIS Season 16 Episode 10 will air on December 11, at 8 p.m. ET on CBS.
© 2020 Korea Portal, All rights reserved. Do not reproduce without permission.