'NCIS' Actor Wilmer Valderrama Is Keeping Ex-Girlfriend Demi Lovato Sober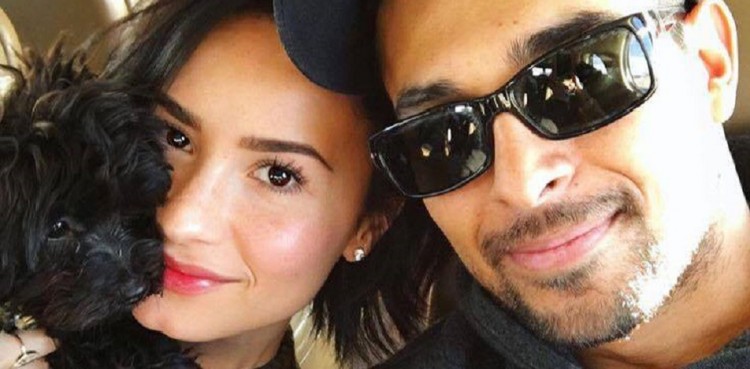 NCIS actor Wilmer Valderrama has been a huge help for ex-girlfriend Demi Lovato as she tries to turn her life around. Reports indicate that Valderrama has been a constant figure at the singer's side during the most challenging period in her life.
Apparently, the actor has been playing a key role in helping Lovato to stay sober and focus on her recovery from alcohol addiction. The two communicate regularly and the 38-year-old actor has also visited the "Sorry Not Sorry" hitmaker in rehab.
However, reports indicate that there is nothing romantic about Lovato and Valderrama's current relationship. The actor is just being at her side as a supportive friend.
The NCIS actor and Lovato dated from 2010 to 2016. Valderrama and Lovato broke up after six years together but have remained as close friends. When the news broke out that the singer was rushed to the hospital due to overdose in July, the That '70s Show star is one of the celebrities who visited her.
Lovato previously expressed gratitude to Valderrama for saving her from rehab over eating disorder in 2014. In a message that she shared on Instagram in 2015 celebrating her three years of sobriety, she credited the actor for the changes in her life. Lovato said she wouldn't be in a healthy state if it weren't for Wilmer Valderrama. She also added that the only off-again periods in their relationship were when she relapsed.
Meanwhile, Lovato had spent 90 days in a rehab facility following her hospitalization in July. The songstress is now spending three days a week at the facility.
The "Sober" singer is reportedly slowly getting back on her normal life and a sober coach has been staying by her side 24/7. She is also attending regular Alcoholics Anonymous meetings. Lovato is also distancing herself from her old friend group who supported her dangerous lifestyle in the past.
Meanwhile, Entertainment Tonight also reported that Lovato has found a sober friend in designer Henry Levy. Apparently, the two met a few years ago in rehab but lost touch for some time. Lovato and Levy have been recently spotted holding hands while having dinner.
Lovato also returned on social media on Election Day to share a photo of her voting. Looking healthy in her picture, she also urged her followers to also go out and vote.
© 2020 Korea Portal, All rights reserved. Do not reproduce without permission.