SHINee's Minho Suffers Injury On His Face At The Set Of New Movie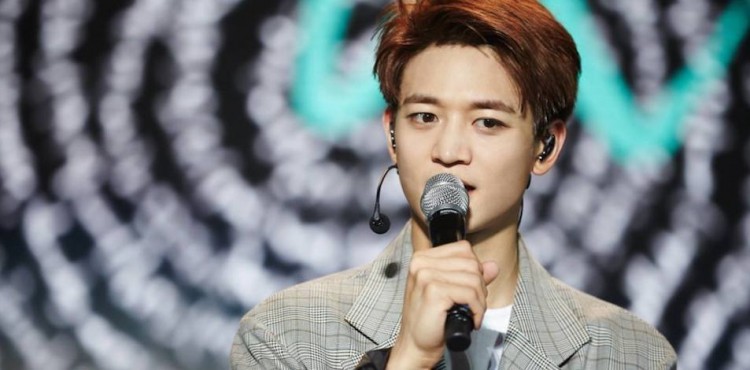 SHINee member Minho has suffered an injury on his face at the set of his new film, Jangsa-ri 9.15. The band's label, however, assured that fans have nothing to worry about as it was a minor injury and Minho has received immediate treatment at the hospital.
According to SM Entertainment, the singer/actor is filming for Jangsa-ri 9.15 in Youngdeok on Monday when a fragment from a special effects material that was used on the set hit his face. Minho sustained minor abrasions on the left side of his face. The Hwarang: The Poet Warrior Youth actor was immediately taken to the hospital to receive treatment.
The agency added that Jangsa-ri 9.15 is taking at least three days break as it needs to transfer filming locations and needed time to arrange the new set. Minho will use the break in filming to rest and recuperate before he reports back to work. The filming of the war movie began on October 13 and it is scheduled to be released in 2019.
Meanwhile, fans of SHINee have expressed on social media their wish for Minho's speedy recovery. However, some admitted that they felt scared when hearing that the singer was rushed to the hospital.
"I honestly get scared when Shinee and emergency room come in the same sentence, but they said it's abrasions only and he'll recover soon so please take care of him. Minho fighting! Get well soon!" a fan wrote.
Jangsa-ri 9.15 is a war film that depicts the real-life events of the Battle of Jangsa on September 15, 1950. On that day, about 772 student soldiers risked their lives in launching an operation to ensure the success of the Battle of Incheon and reclaim the city from North Korea. The battle was led by the United Nations peacekeepers and General MacArthur during the Korean War.
Minho plays the role of a squad commander of the student soldiers. The 26-year-old K-pop idol/actor was first confirmed to appear in the movie in September.
The SHINee member is working alongside American actress Megan Fox, Beethoven Virus actor Kim Myung Min, Oh My Ghost star Kwak Si Yang, and Prison Playbook actor Kim Sung Cheol. Korean actor Kwak Si Yang also joined the cast last month.
Fox is playing the role of Pulitzer awardee Marguerite Higgins, a veteran war correspondent of the New York Herald Tribune. Higgins is the first woman to earn a Pulitzer Prize for Foreign Correspondence in 1951 for her coverage of the Korean War.
© 2019 Korea Portal, All rights reserved. Do not reproduce without permission.