SHINee's Minho To Act Alongside Megan Fox & Korean Actor Kim Myung Min In Upcoming War Film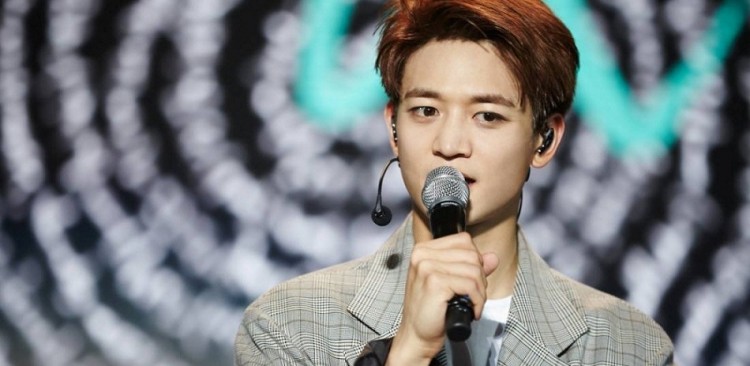 SHINee Minho may hit Hollywood red carpet soon. The K-pop singer has been confirmed to appear in the upcoming Korean war film, titled Jangsari 9.15.
It was earlier reported that Minho will be playing the role of a student soldier in a war movie. SHINee's label, SM Entertainment, has confirmed the good news.
Jangsari 9.15 follows the real-life events during the Battle of Jangsa in the 50s. It will particularly tell the story of what happened on September 15, 1950 during the Korean War when an American-led UN coalition hatched an operation that aims to reclaim the city of Incheon from North Korea.
In the actual fight in Jangsari in 1950, almost 800 student soldiers landed in the province and successfully blocked NoKor's supply route. Minho will be playing one of the student soldiers. Reports indicate that the SHINee idol earlier expressed enthusiasm to be part of the movie and also showed the willingness to shave his hair if he is chosen to play a role of a soldier.
Minho is not new in acting but this would be his first time to appear in a movie that is expected to release globally. The SHINee singer previously starred in films such as The Princess and the Matchmaker and Illang: The Wolf Brigade. He also appeared in several Korea drama series including the hit show Hwarang: The Poet Warrior Youth.
Jangsari 9.15 also stars Transformers actress Megan Fox and Korean actor Kim Myung Min. Fox will play the role of Pulitzer awardee Marguerite Higgins, a veteran war correspondent of the New York Herald Tribune Higgins newspaper. Higgins is the first woman to earn a Pulitzer Prize for Foreign Correspondence in 1951 for her coverage of the Korean War. Throughout her career, she had been sent to war zones. She had covered the World War II, the Vietnam War, and the Korean War.
Korean actor Kim Myung Min will play the character of a guerrilla task force commander. Kim is known for his role in the 2012 movie Deranged and on the three-part Detective K action-comedy series.
Jangsari 9.15 will be helmed by veteran filmmaker Kwak Kyung-taek. He will co-direct the movie with Kim Tae-hoon. Jangsari 9.15 is set to begin filming in mid-October. It is expected to be released in cinemas next year.
© 2023 Korea Portal, All rights reserved. Do not reproduce without permission.