'NCIS: Los Angeles' Season 10 Episode 10 Spoilers: Callen's Team Investigates Bank Heist That Involves Navy Contractor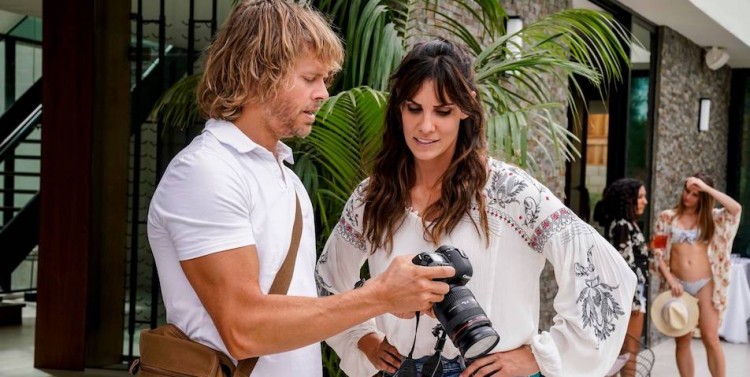 Another contractor for the U.S. Navy will be compromised in the upcoming NCIS: Los Angeles Season 10 Episode 10. Agent G. Callen and his team will look deeper into an elaborate bank heist that involves a Navy contractor.
The robbers will steal a single safe deposit box at the bank which makes it more suspicious. What is in the box could be something more valuable that all of the contents of the other safe boxes.
According to the official synopsis of the episode, titled "Heist," the LA squad's investigation will lead to a complicated situation. It looks like Callen (Chris O'Connell), Sam (LL Cool J), Deeks (Eric Christian Olsen), Kensi (Daniela Ruah), and the rest of the team will uncover a corrupt consulting firm.
Meanwhile, the team will be dealing with Special Prosecutor John Rogers (Peter Jacobson) once again. It can be recalled that he investigated the NCIS LA squad, including Hetty and Mosley, for launching an off-the-books mission in Mexico in the Season 9 finale.
Rogers concluded his investigation in Episode 6. The team was cleared of any wrongdoing after they all told him that Mosley ran off to Mexico herself and they were only following her. Rogers ruled that Mosley ordered her agents to Mexico without informing the higher-ups in D.C. and that the Mexico mission was solely her responsibility.
So what could be the reason why Rogers is back in town? Could it be related to the case that the agents are currently investigating or on something else? NCIS: Los Angeles Season 10 Episode 10 airs on Sunday at 9 p.m. ET on CBS.
Episode 10 will be the first of the last two episodes before the show's winter hiatus. The series is expected to return early next year with the Kensi-Deeks wedding. NCIS: LA executive producer R. Scott Gemmill previously revealed that the couple will be exchanging vows right after Christmas.
"We are excited to finally see that happen this year, probably after Christmas. A meme that developed between Kensi and Deeks, where he said she smells like sunshine and gunpowder. Their wedding will be a perfect example of that," Gemmill told Entertainment Weekly.
In last week's episode, the couple hired Deek's mother as manager to his newly acquired bar. She will at least lessen the burden of Kensi and Deeks from managing the day-to-day operation of the bar as they are preparing for their wedding.
© 2021 Korea Portal, All rights reserved. Do not reproduce without permission.