'Suits' Actor Park Hyung Sik Kisses A Man In Musical 'Elisabeth'; Actor Shares His Secret In Preparing For His Role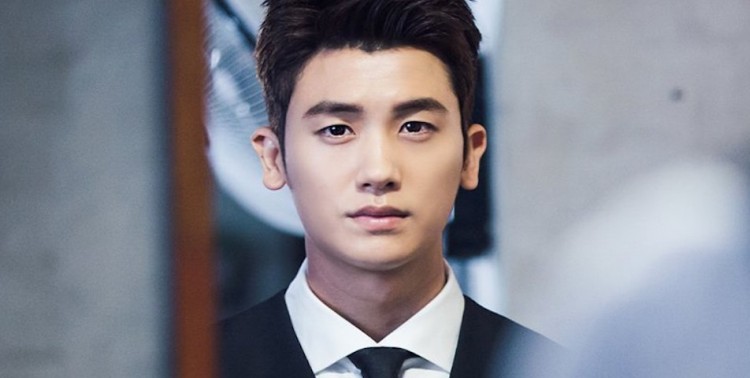 Korean actor Park Hyung Sik has revealed his secret on how he prepares for his role as the Death in the musical stage play Elisabeth. It is a hilarious technique in practicing his role but for the actor, it is the most effective way especially he needs to practice his challenging character that has a kissing scene with a man.
During an appearance on MBC's Section TV, Elisabeth stars Park Hyung Sik, Ok Joo Hyun, Kim So Hyun, and VIXX member Leo talked about their upcoming stage show. Park was asked if he is doing any technique to prepare himself for the role.
"After I got out of the shower, I looked in the mirror and practiced my deadly looks," the Suits actor replied which made everyone burst into laughter.
He was then asked to show to everyone how he does it. Park pretended to get out of the shower and look in the mirror. After striking a pose, he got up and laughed out of embarrassment.
In this year's run of Elisabeth in South Korea, actresses Ok Joo Hyun and Kim So Hyun will alternate for the role of Elisabeth. Park Hyung Sik, Leo, and JYJ's Kim Junsu will play the character Der Tod, also known as the "Death," who tries to seduce the female lead.
The cast also talked about the kissing scenes in the musical. Ok Joo Hyun said she will have one intimate scene with Park's character. Then she revealed that Park will also kiss a man in the show. But the actor explained the kissing part.
"Instead of seeing it as a kiss, I'm death, so I use it as a way to take life," Park said as quoted by Soompi. When the host commented that Elisabeth is going to be really sexy, Ok Joo Hyun added that it will be wild.
In August, Park's agency confirmed that the actor will play a major role in the production of Elisabeth. This is Park Hyung Sik comeback in the theater. His most recent musical was The Three Musketeers in 2016.
This year's Elisabeth is also a comeback for Kim Junsu. He previously played the role of Der Tod in 2012 and 2013. The role gave him the Best Actor award at the 2012 Korean Musical Awards.
The musical tells the story of the Empress of Austria, Elisabeth, from her engagement and marriage in 1854 to her murder in 1898 at the hands of the Italian anarchist Luigi Lucheni. As her obsession with Death grows, her marriage and her empire crumble around her at the turn of the century.
© 2022 Korea Portal, All rights reserved. Do not reproduce without permission.