Park Hyung Sik, Park Bo Young Dating: 'Suits' Star Still Uncertain About Confirming Relationship With 'Strong Woman Do Bong Soon' Actress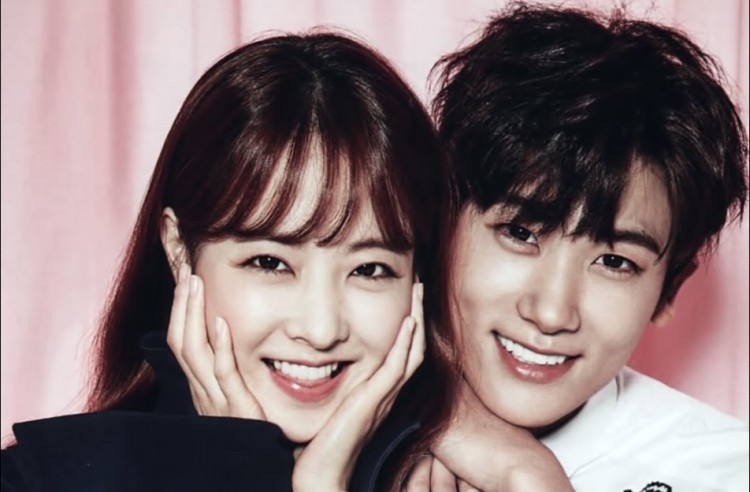 There is little doubt that Park Hyung Sik and Park Bo Young are a good-looking pair. The two worked together so well on Strong Woman Do Bong Soon and the Suits actor even admitted that he fell in love with his co-star while filming the romantic comedy. But is there any chance that the couple will ever admit that they are in a secret relationship? There are speculations that the Hwarang: The Poet Warrior Youth actor is trying to keep their status hidden to protect his beloved girlfriend.
Fans have been talking about Park Hyung Sik and Park Bo Young since the two started working together on Strong Woman Do Bong Soon. Although Hyung Sik has been vocal about his feelings for his leading lady, Bo Young tried to shoot down rumors about their relationship.
Interestingly, people began discussing the couple once again when the Your Wedding actress sent a sweet present to her former leading man on the set of Suits. Hyung Sik's decision to share the news on social media may have been done in excitement over their relationship, but some believe Bo Young was not happy about it.
It's no secret that Park Bo Young likes her privacy. The Oh My Ghost actress doesn't even have any official social media accounts. On the other hand, Park Hyung Sik enjoys sharing photos on Instagram. Nevertheless, the Hwarang actor has not posted any images referring to his former leading lady since she sent him a coffee cart. Fans believe Bo Young had asked her Strong Woman Do Bong Soon co-star to keep their relationship a secret and he has complied with her wishes.
So is there any chance that Park Hyung Sik and Park Bo Young will ever make their relationship public? People will need to wait a bit longer before the Suits actor confirms anything on social media. Hopefully, the Strong Woman Do Bong Soon couple will make an announcement when they are reunited on a new project in the future.
Park Hyung Sik has just finished work on Suits, which might get a second season. Park Bo Young's new film Your Wedding will be released later this year.
© 2020 Korea Portal, All rights reserved. Do not reproduce without permission.