Song Joong Ki's Father Shows Support For Song Hye Kyo On Her Upcoming K-Drama 'Encounter'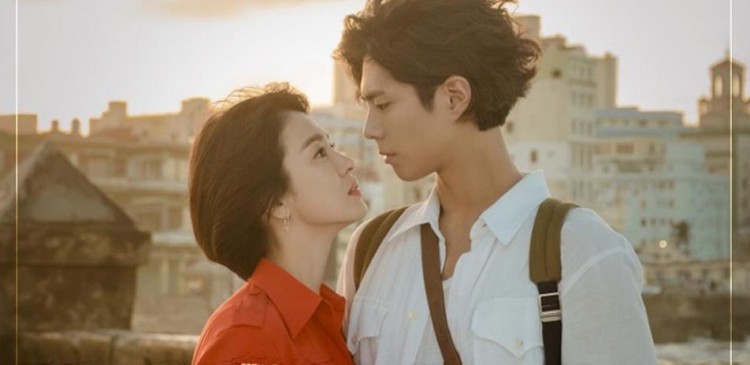 Song Joong Ki is obviously supporting his wife, Song Hye Kyo, on her upcoming TV series Encounter with Park Bo Gum. But what is more touching in the Song-Song couple's married life is that Joong Ki's father showing is also showing his all-out support to his daughter-in-law.
Soompi cited Sports Kyunghyang's report stating that Joong Ki's father, Song Yong Gak, has expressed his support for Hye Kyo. In his message, he asked everyone to watch his daughter-in-law's new K-drama.
"It will apparently include 'chemistry never seen before' and has been highly praised as a great, emotional drama. Because this is [Song Hye Kyo's] the first project after Descendants of the Sun and her marriage, she is apparently devoting herself to filming the drama. Please watch the broadcast and spread the word!" he wrote.
Encounter tells the story of Cha Soo Hyun (Song Hye Kyo), a daughter of a famous politician and a divorcee of an heir to a large conglomerate, and Kim Jin Hyuk (Park Bo Gum), a free-spirited man who lives a simple life. The two will have a chance encounter in Cuba and their lives will change from then on.
Meanwhile, tvN also released a more detailed description of Encounter characters. Aside from Song Hye Kyo and Park Bo Gum, the series also stars Familiar Wife actor Jang Seung Jo, Good Doctor actor Go Chang Suk, and actress Jeon So Ni.
Jang plays the role of Cha Soo Hyun's ex-husband, Jung Woo Seok, who is also the head of Tae Kyung Group. Actor Go Chang Suk portrays the role of Nam Myung Shik, Cha Soo Hyun's driver and trusted confidante.
Korean star Jeon So Ni, on the other hand, is Jo Hye In. She is the childhood friend of Kim Jin Hyuk, who also has feelings for him. She works as a member of the PR team of Dong Hwa Hotel, which is owned by Cha Soo Hyun.
Korean actress Kwak Sun Young will play Jang Mi Jin, Soo Hyun's secretary, and close friend. Block B member P.O will play the role Kim Jin Myung, Kim Jin Hyuk's younger brother.
Soo Hyun's former mother-in-law, Kim Hwa Jin, will be played by actress Cha Hwa Yeon. Korean stars Nam Ki Ae and Moo Sung Geun will play the role of parents to Song Hye Kyo's character while Park Bo Gum on-screen parents are Baek Ji Won and Shin Jung Geun. Encounter will premiere on November 28 at 9:30 p.m. on tvN.
© 2019 Korea Portal, All rights reserved. Do not reproduce without permission.