NCT Dream Fans Thrilled For K-Pop Group's Mention On 'NCIS: New Orleans' But Disagree On One Thing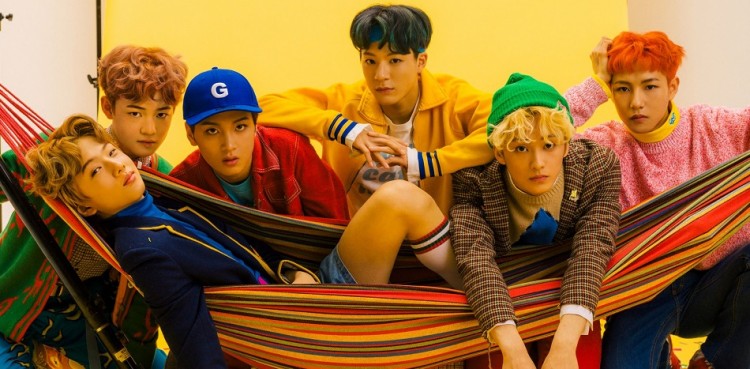 Fans of NCT subunit NCT Dream freaked out after hearing some of the members' names in American TV series NCIS: New Orleans. However, some of them don't agree on something.
In the recent NCIS: NOLA Season 5 Episode 8, the Korean boy group was mentioned while the Navy agents are investigating the murder of a reserve officers' training corps instructor, Sgt. Kate Dunn. Agents Hannah Khoury (Necar Zadegan) and Tammy Gregorio (Vanessa Ferlito) are finished interviewing the students who could possibly give them information about the killing. Then a female student, Mary Foster, arrived.
Khoury, being a brilliant agent that she is, noticed that Mary is blasting K-pop song on her headphone. Agent Khoury used her knowledge, and apparently, her friendship with Korean idols, to convince the teen to talk.
"Renjun, Jeno, or Chenle: Who's best?" she asked the student.
"None of them. It's Mark, obviously," the students replied.
Agent Gregorio is confused. She asked Khoury what she is talking about. Mary replied, "It's K-pop." The student asked Khoury on how she knows them.
"Oh, I don't just know them, I hung out with them when I used to live in Busan," Khoury said before telling the still confused Gregorio that K-pop is a big deal today.
When the NCIS agents asked Mary if Sgt. Dunn has any issues with anyone in her unit, she told them that one of the students, Mateo Diaz, is a little bit "extra." That a big lead for NCIS and it only takes K-pop to get Mary's interest and open up.
Although Zadegan was given some tips by NCT fans on how to pronounce the band members name properly, in general, they are pleased with the group mention. However, some of them don't agree that Mark is the best. They insist that all members are the best and not just one member.
All four idols mentioned in NCIS: New Orleans' episode are part of SM Entertainment's boy group, NCT Dream. Currently, it has seven members: Mark, Renjun, Jeno, Haechan, Jaemin, Chenle, and Jisung. NCT Dream is more of the maknae line of the bigger 18-member group. All are below 20 years old.
NCT Dream released their second EP, We Go Up, in September alongside the lead track of the same name. It is the last Dream comeback for Mark. He turned 19 in August and will leave Dream in 2019. Mark is also a member of NCT 127 and NCT U subunits.
We Go Up entered the Billboard's World Albums chart at No. 5 and Heatseekers Albums chart at No. 7. It was Dream's best sales week in the U.S. to date. The group was also featured on Billboard's 21 Under 21 2018: Music's Next Generation list and they are the Asian artist group for this year's list.
© 2023 Korea Portal, All rights reserved. Do not reproduce without permission.