Gordon Ramsay's Hilarious Reaction To NCT Mark's Fried Eggs; Fans Shared Funny Memes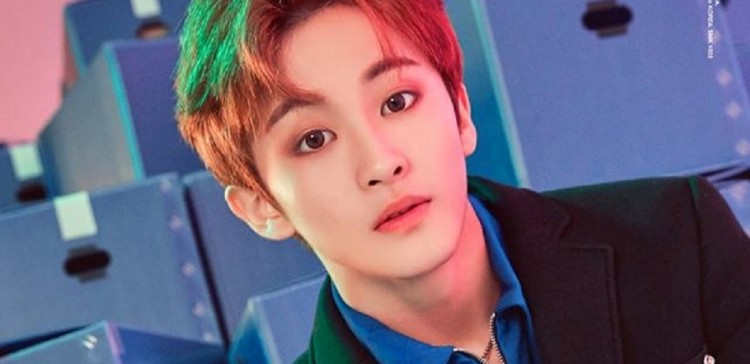 If you want someone to criticize your dish, share a photo of your dish to Gordon Ramsay. The world-renowned chef has started savagely rating others' dishes on Twitter over a year ago. Netizens have been tweeting Ramsay of their food and asked the chef's opinion about it. The latest creation that Ramsay had roasted with his no-nonsense remark was NCT Mark's fried egg.
Mark is currently appearing on MBC's It's Dangerous Outside the Blanket. In the show, the NCT idol along with Wanna One Kang Daniel, Highlight's Yong Junhyung, and actor Lee Yi Kyung took a relaxing vacation in Da Nang, Vietnam.
In the recent episode of the show, Mark tried to make sunny-side up egg but it didn't turn out to the way he wants it to be. Then an NCT fan sent a tweet to Ramsay of her "boyfriend" cooking some fried eggs. Although the fan did not mention Mark in her post, some netizens found out that the photo is from It's Dangerous Outside The Blanket episode and it was Mark who cooked the fried egg.
"@GordonRamsay my boyfriend was making eggs... What do you think?" the fan said along with a photo of a fried egg in a frying pan.
Ramsay wasn't aware that it was cooked by the Korean pop-idol. Nevertheless, it doesn't matter as Ramsay is known for giving out his opinion on any one's dish on Twitter.
"Get back on Tinder!" Ramsay replied, suggesting that the fan should dump the man with his terrible cooking skills and find a new beau on the dating app, Tinder. Gordon's response to Mark's cooking skill made fans laugh who also shared memes about it.
The MasterChef host has been known for his straightforward comments about the culinary skills of others, regardless if the person is a fellow chef or an amateur cook. Most of the time, his remarks were perceived by many as rude and offensive. This makes him an infamous critic in the food as well as hotel and restaurant industries.
NCT Mark, on the other hand, has provided some comic relief while the homebody Korean celebrities are having a vacation. At one time, he confused his co-star Yong Junhyung with Shinhwa's Andy. It's Dangerous Beyond the Blankets airs every Thursday night at 11:10 p.m. KST.
@GordonRamsay my boyfriend was making eggs.. what do you think? pic.twitter.com/n8jLvFcSmL — RED ƪ(˘⌣˘)ʃ (@NE0T0UCH) June 4, 2018
Get back on Tinder ! https://t.co/G9ijIUXrYD — Gordon Ramsay (@GordonRamsay) June 4, 2018
© 2020 Korea Portal, All rights reserved. Do not reproduce without permission.