'Where Stars Land' Finale Spoilers: Soo Yeon's Life In Danger From Goons & His Body Support Device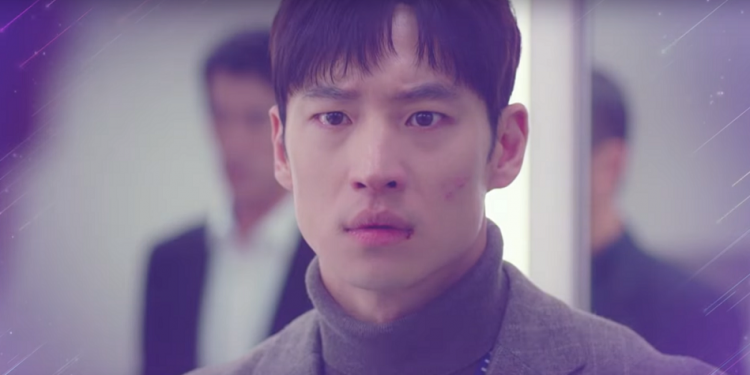 Lee Soo Yeon has decided to finally end whatever Jo Woon Ho and his men are after him. Is he going to give up the hard drive that they are looking for just so they will him alone? Will Security Service staff Oh Dae Gi follow his boss order to let the goons take Soo Yeon? All of these are remain to be seen in next week's Where Stars Land finale.
In the recent episode, Jo's goons took Soo Yeon (Lee Je Hoon) at the airport. The Security Service staff, lead by Dai Gi (Kim Kyung Nam), tried to stop the group from taking Soo Yeon. However, security manager Choi (Lee Sung Wook) told them to withdraw from the parking lot and let the group have Soo Yeon.
Seo In Woo (Lee Dong Gun) earlier told Choi to let the group take Soo Yeon. He assured Choi that he will not let his half-brother get hurt again.
Soo Yeon earlier told In Woo that he has the hard drive and suggested to him that he already saw what's inside it. In Woo might trade the hard drive for Soo Yeon's life but that is if Dai Gi will let the men took Soo Yeo.
The previous episode of Where Stars Land ended in a tense cliffhanger. Although security manager Choi told Dai Gi to stand down, it looks like he would let the bad men take Soo Yeon without a fight.
The anticipation on what could happen to Soo Yeon in the hand of the goons in building up especially since it was seen in Episode 30 that his health is getting worse. Could Han Yeo Reum (Chae Soo Bin) and Mister Jang find a way to give Soo Yeon the medication he needed before the men can take him away?
Yeo Reum earlier found out everything about Soo Yeon's body support. Mister Jang talked to her and asked her to convince Soo Yeon to take off the device so he can fix it because it is killing him fast.
Before he could convince Soo Yeon about his body device, his nose bled profusely while carrying out his duty at the airport. He also started to feel dizzy and noticed that the effects of his body device are getting worse. While collecting himself at the airport's restroom, the thugs took him.
Meanwhile, Where Stars Land recorded its highest viewership ratings so far. Its recent Episodes 29 and 30 garnered 10.8 percent in Seoul and 9.7 percent nationwide ratings. Apparently, the episodes' ratings also peaked at 12.1 percent. This makes the K-drama the most-watched TV series on its Monday-Tuesday timeslot. Don't miss Where Stars Land finale on November 26 at 10 p.m. KST on SBS.
© 2019 Korea Portal, All rights reserved. Do not reproduce without permission.