Late SHINee Member Jonghyun's Foundation To Hold First-Ever Shiny Arts Festival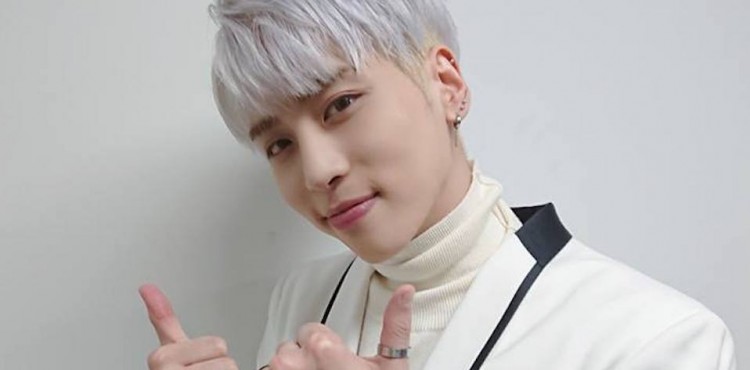 The family of the late SHINee member Jonghyun has announced that the foundation of the idol will be holding its first ever Shiny Arts Festival. The theme of the festival focuses on Jonghyun's stories and music.
The Shiny Foundation has announced that from November 19 to December 3, they will be accepting artworks in a form of a poster, writing, or video. The entries should have the main theme of the festival which is "the stories you [Jonghyun] left behind, the stories we will continue to write."
About 150 applications from each category will be given 2 tickets for the festival. The winners will be announced on December 10.
The Shiny Foundation was established by Jonghyun's family in September. It is being funded by the royalties collected from Jonghyun's music. Throughout his career, Jonghyun has released two solo studio albums, two compilation albums, and one extended play aside from the album that were made by SHINee. He also produced, wrote, or co-wrote some of the songs of SHINee.
SM Entertainment posthumously released Jonghyun's final album, titled Poet | Artist, on January 23, 2018. Additionally, the label also paid tribute to the singer by releasing "Dear My Family" as a charity single. It features Jonghyun and other artists of SM Entertainment.
Jonghyun passed away in December 2017 at the age of 27 after committing suicide. He left behind a note which suggests that he was suffering from severe depression. K-pop celebrities and fans mourned Jonghyun's death. It also prompted discussions about the harsh and competitive environment of the entertainment industry in Korea and launched talks about mental health issues.
Jonghyun's Shiny Foundation aims to help the youths who struggle from lack of guidance and some mental health issues. It also plans on providing scholarships in partnership with high schools. Moreover, the foundation will also set up a psychological consultation center which will help to support young artists who might be feeling depressed and scared by working in the entertainment industry.
Earlier this month, the foundation along with the Federation of Korean Music Performers funded the medical costs of Korean singer/songwriter Jeong Tae Gwan who is currently battling cancer. Jeong has been on hiatus from performing since 2014 after he was diagnosed with cancer.
© 2023 Korea Portal, All rights reserved. Do not reproduce without permission.