'NCIS' Season 16 Episode 8 Spoilers: Team To Solve Marines' Deaths Overseas; 'Friendly Fire' Episode May Bring Bittersweet Memories To Bishop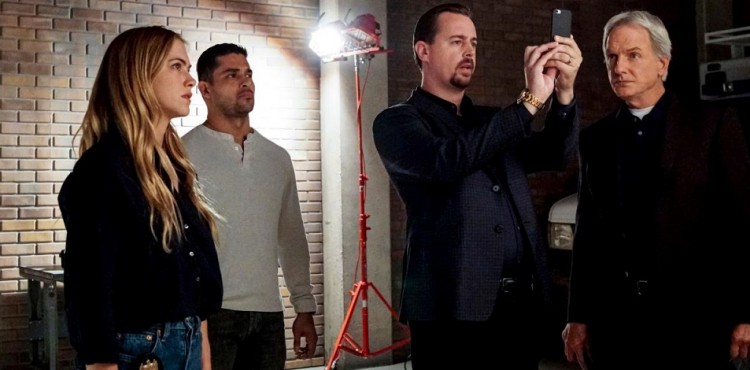 The upcoming NCIS Season 16 Episode 8 could be a little bit closer to home for Agent Eleanor Bishop. She and Agent Tim McGee will be traveling to Afghanistan to look into a series of deaths of soldiers in friendly fires.
The NCIS team took their job seriously and professionally. But things could get a little personal, especially to Agent Leroy Jethro Gibbs (Mark Harmon), when the case involves a death of a Navy soldier and the perpetrator is a fellow serviceman. This could be the same scenario that Gibbs will be facing in the upcoming episode.
McGee (Sean Murray) and Bishop (Emily Wickersham) travel to Afghanistan after a murder case in the U.S. is linked to the deaths of soldiers in a string of friendly fire in the Middle East country. In a teaser for NCIS Season 16 Episode 8, McGee and Bishop is seen caught in a middle of a firefight or they are being targeted by friendly forces.
Elsewhere, Kasie (Diona Reasonover) will leave the Navy Yard to assist Agent Nick Torres (Wilmer Valderrama) in processing some forensic evidence in the field. Agent Gibbs is also featured in the sneak peek assuring a military officer that he will do everything he can to bring back the body of a dead Marine captain to his family.
Meanwhile, the travel to Afghanistan may bring some bittersweet memories to Bishop. The NCIS agent met her late boyfriend, Qasim Naasir, in Afghanistan in "Lost in Translation" episode in Season 12. At the time, Qasam works as a translator for a Marine captain who was found tortured and killed.
He later worked as a translator for NCIS and helped the agency on some of its cases. Ellie, later on, admitted to her fellow agents her romantic relationship with Qasim and also introduced him to her brothers Robbie, George and John.
Their relationship, however, was short-lived when Qasim was killed in Season 14 while helping NCIS translating a conversation of a business who stages acts of terror to manipulate the stock market. Bishop sought revenge to the person responsible for her boyfriend's death.
In upcoming Episode 8 of Season 16, Bishop could be traveling back to Afghanistan with a heavy heart. But knowing how professional she is, Ellie is expected to set aside her personal feelings to solve a case on hand. NCIS Season 16 Episode 8 airs on November 20 on CBS at 8 p.m.
© 2020 Korea Portal, All rights reserved. Do not reproduce without permission.