G-Dragon's Most Recent Photos Went Viral; Fans Rejoice As The BIGBANG Member Looks Happy & Healthy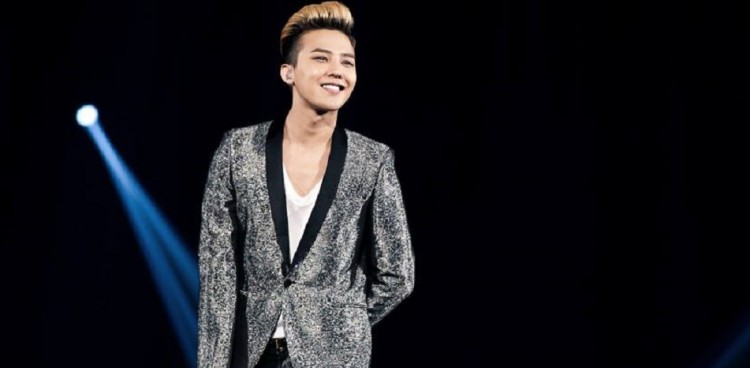 BIGBANG fans were thrilled to see G-Dragon again even in just a few snaps of him. But what makes them excited is that in the recent photos of G-Dragon circulating online, the singer looks happy and healthier.
The 30-year-old singer/songwriter is seen smiling to the camera and casually dressed in a black jacket and a gray cap. The photos were taken a restaurant where G-Dragon is having a meal. The images were reportedly first shared by the owner of the restaurant that G-Dragon recently visited.
It can be noticed that the singer also gain a little weight which many netizens are happy about. Members of BIGBANG fandom, called V.I.P., commented that it looks like military life suits G-Dragon well.
"He looks so much healthier and better imo. Hope he keeps his weight like this," one fan commented. "He looks cuter with more weight on him. More cheeks to squish!" another wrote.
The 30-year-old singer/songwriter along with BIGBANG members T.O.P, Taeyang, and Daesung are currently serving their mandatory military enlistment. G-Dragon began his enlistment earlier this year at the 3rd Infantry Division's boot camp in Gangwon province as an active duty soldier.
Fans are delighted to see the K-pop artist doing well while completing his military service requirements before his discharge which is set on November 26, 2019. Fans have every reason to be happy seeing G-Dragon doing well. It can be recalled that the "That XX" hitmaker had some health issues while in training.
Fans expressed concern about GD's health status in the camp after a series of photos of the injured rapper made rounds online in March. Some of the images showed him with an ankle protector, while another image displayed the singer with an arm sling.
In May, G-Dragon reportedly underwent surgery to his right ankle due to previous injuries. There were also reports that the singer has been receiving special treatment from the military. Both BIGBANG label YG Entertainment and the Ministry of Defense denied the rumor and stressed that G-Dragon is receiving the same treatment as other soldiers.
BIGBANG fans also disrupted the military camp operation due to an overwhelming number of fan mails the training facility received for the singer. Moreover, the massive volume of emails received each day even shut down the division's computer server. This prompted YG Entertainment to ask G-Dragon's fans to refrain from sending letters.
© 2023 Korea Portal, All rights reserved. Do not reproduce without permission.