Wanna One Update: K-Pop Group's $6 Ticket In Chicago Concert Stuns Fans; Some Possible Reasons Cited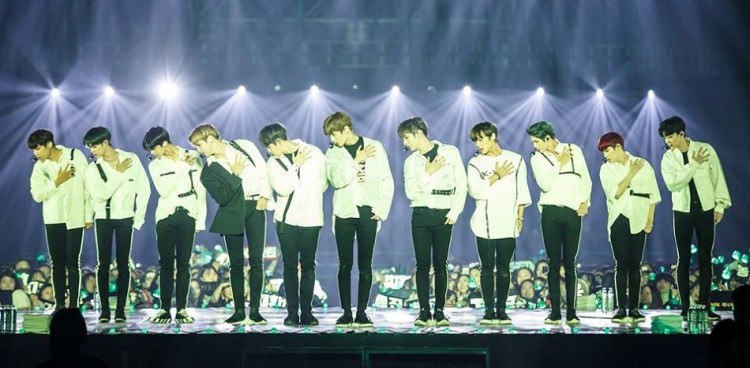 Wanna One is already at the last stop of the U.S. leg of their ONE: The World concert tour. The boys made their fandom in Illinois happy, but there were a few concerns that some fans raised before and during the event. Wanna One's last-minute concert tickets were sold for only $6, and concertgoers also observed that there were empty seats in the venue.
The concert at Chicago's Rosemont Theater was held on June 29, but prior to the event, some fans noticed that the band's tickets were offered at $6 for a balcony seat. This surprised many Wannables.
Some K-pop pundits believe that the low-priced last-minute tickets and the empty seats at the venue could be due to the initially high-priced tickets and the sudden change of concert locations. Moreover, fans were also outraged by the organizers for charging those who already purchased the tickets for an additional cost because of the change in venue.
The concert organizers came under fire for overestimating attendance and overcharging fans. The Wanna One U.S. concerts were initially set in four arenas. However, the band's label, YMC Entertainment, made an announcement about a month ago that the boys will instead perform at smaller venues except for the concert in San Jose, California. The agency cited "production matters" as the cause of the venue downgrade.
Wanna One concert ticket prices initially ranged from $60 to $240. The tickets were then offered from $11 to $40 when the venue gets undersold. It further plummeted to $6 due to lack of demand.
Fans expressed dismay over what happened to Wanna One's concert. But many netizens hope that the 11-member act will continue to perform even after the disappointing turnout in their Chicago concert. On the other hand, some Wanna One fans are also happy about the low-priced tickets as it became more affordable to some Wannables.
The 11-member act is closing out the U.S. leg of their tour at Atlanta's Infinite Energy Arena on July 2. After which, the band will travel to Tokyo for the kick off of the Asia leg of ONE: The World tour and to promote their third EP, 0+1=1 (I Promise You). They will perform for their fans in Japan, Singapore, Indonesia, Malaysia, Hong Kong, Thailand, Taiwan, and the Philippines.
Wanna One earlier appeared at KCON 2018 NY. They are also set to attend HallyuPopFest in September at the Singapore Indoor Stadium. Tickets for the festival will go on sale from July 7 at 10 a.m., while tickets for the more expensive categories of the festival are expected to be available at an earlier date.
© 2023 Korea Portal, All rights reserved. Do not reproduce without permission.