Wanna One News: 11-Member K-Pop Group Leaves YMC Entertainment; Transfers To New Agency Created Exclusively For Them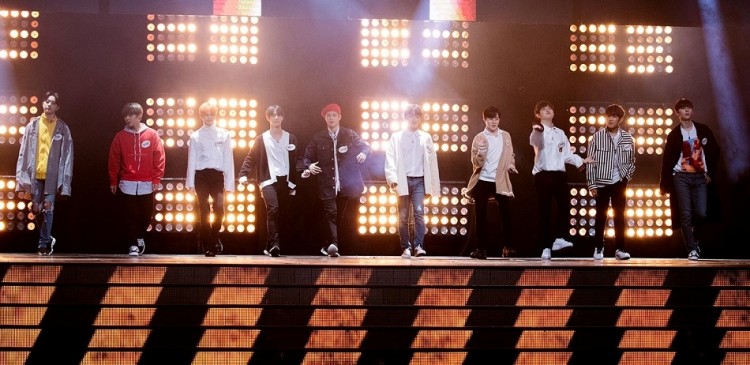 Wanna One kicks off their world tour under a brand new agency. The K-pop group will be managed by Swing Entertainment for six months starting on June 1 through December 31, 2018.
YMC Entertainment has confirmed that Wanna One has already signed up with a new agency which sole job is to promote the Korean boy band. YMC did not explain why it parted ways with Wanna One but said that it will no longer receive any future profits of the band. All will be directed to Swing following the agency transfer.
Wanna One was formed through the survival competition series Produce 101 Season 2 and debuted on August 7, 2017. Initially, they will be promoting under YMC Entertainment and CJ E&M until December 31, 2018.
CJ E&M has confirmed that Swing Entertainment is not a subsidiary, but the former has partially invested in the new agency. CJ E&M will continue to take charge of Wanna One's music production and concerts as done in the past.
Swing Entertainment earlier released a statement saying, it will focus solely on Wanna One for the rest of the year. Should the group be disbanded in the future, Swing will then accept other artists. The new agency also assured that Wanna One's activities will not be affected by the transition and the group will continue with their world tour and create their new album.
"Swing Entertainment is a management company exclusively for Wanna One, and all staff members will put their energy into supporting Wanna One. For the smooth transferring of tasks, we'll maintain a collaborative relationship with the original management agency YMC Entertainment for the time being," the newly formed agency said in a statement (via Soompi).
Wanna One previously announced that they will embark on their first world tour titled Wanna One World Tour - One: The World. The boys will visit 13 cities around the world beginning in Seoul on June 1.
Wanna One's second, EP 0+1=1 (I Promise You), was released last month. The group also dropped the official group introductions of their new units ahead of the release of their next EP, 1÷x=1 (Undivided), on June 4, 2018.
In the video, Lean On Me members Hwang Min Hyun, Yoon Ji Sung, and Ha Sung Woon introduced themselves as the "cozy unit" before striking a pose. Kang Daniel, Park Woo Jin, and Kim Jae Hwan then followed for their unit Triple Position.
Ong Sung Woo and Lee Dae Hwi then introduced The Heal unit. They were followed by last unit, No. 1, which consists of Bae Jin Young, Park Ji Hoon, and Lai Guan Lin.
© 2023 Korea Portal, All rights reserved. Do not reproduce without permission.