'Law & Order: SVU' Season 20 Actor Ice-T Gets Back To Work After Recent Arrest For Not Paying Toll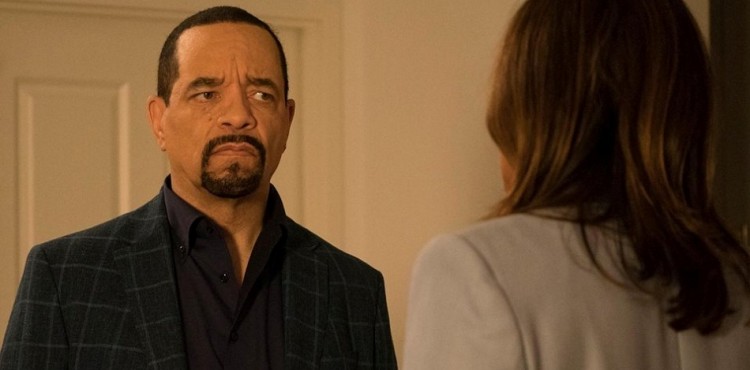 Law & Order: SVU actor Ice-T is back to work, a day after he got arrested for driving through a toll plaza without paying. Ice-T said it was just a simple misunderstand and the police went "a little extra" on him.
Reports emerged that the actor/rapper got arrested while driving a sports car and pass through an E-ZPass lane but did not pay the toll. According to People, the Port Authority confirmed that Ice-T got pulled over Wednesday morning and law enforcers discovered that his new car wasn't registered.
Apparently, Ice-T is on his way to the set of Law & Order: SVU in New York when he failed to stop at the toll for the George Washington Bridge. Port Authority police arrested the actor for evading a toll and for having an unregistered vehicle.
"Cops went a little Extra. Coulda just wrote a ticket. In and out... Moovin," the actor wrote on Twitter in response to the news that appeared on TMZ.
Apparently, the Law & Order: SVU star told the publication that he had forgotten his E-ZPass and his sports car is brand new. Ice-T added that he had seven different tags in his other cars at home.
He was charged with theft of services and issued a summons and was later released. A summon was also issued on him for driving an unregistered vehicle with no license plate. Upon his release, Ice-T headed straight to the set of his TV series after being released by police. He also shared a photo of him on the set along with actor Philip Winchester, who plays the role of ADA Peter Stone.
Ice-T is known for playing the role of police sergeant Odafin "Fin" Tutuola on NBC's longest-running procedural drama Law & Order: SVU. He had been in the show since Season 2.
"I love how people think just because I ACT like a cop on SVU I get special treatment from real cops... lol," Ice-T hilariously replied when some netizens asked the actor if he did mention to the cop that he is a member of NYPD's Special Victims Unit.
Meanwhile, in this week's episode of Law & Order: SVU Season 20, a young woman wakes up in the hospital with no memory of her assault. Fin is expected to partner with Detective Carisi (Peter Scanavino) for the time being because of Detective Amanda Rollins' (Kelli Giddish) pregnancy.
It looks like the SVU will be having a hard time trusting the woman that they think a victim in this case as it will be revealed that she is hiding some crucial information from them. In a teaser for "Exile," a man claimed the woman attacked him, suggesting that she is not an innocent victim after all. Law & Order: SVU Season 20 airs every Thursday at 10/9c on NBC.
© 2019 Korea Portal, All rights reserved. Do not reproduce without permission.