'NCIS' Season 16 Episode 6 Spoilers: Jimmy Haunted By Ghost; Torres Investigates Death Of A Former Friend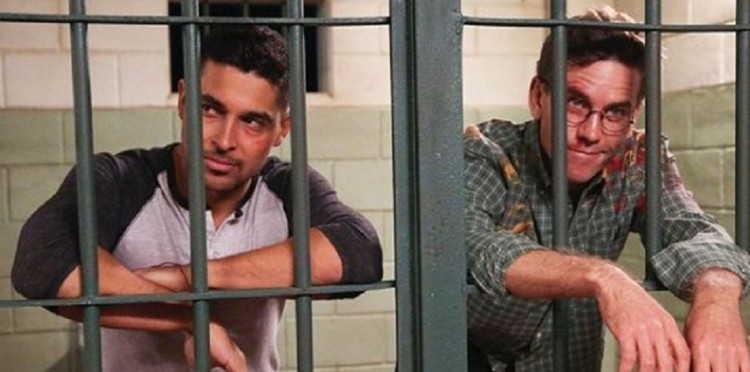 Agent Nick Torres and Dr. Jimmy Palmer will be the focus in the next episode of NCIS Season 16. The team will investigate the death of Torres' strange friend while Jimmy will have some scary moments at the lab.
The NCIS team will be called in at a Halloween crime scene to investigate a dead body. Torres (Wilmer Valderrama) will be facing another death of a friend as he recognizes the victim in the crime scene as a former pal from his federal law enforcement training days.
Based on how Torres and the dead man's relationship is described, it looks like the two are good friends in the past but had a falling out. The episode will give fans, once again, a glimpse of Torres' past. So far, the NCIS agent shows an image of a cocky, friendly, funny, and warm agent. It may be hard to think of him as someone who harbors hatred to anybody.
As Episode 6 touched friendship, Torres may also think about his good friend, the late MI6 agent Clayton Reeves (Duane Henry), again. It can be recalled that in Episode 2, Torres had a bad day after his watch broke. It turned out that the watch is a gift from Reeves, who died last season. Torres opened up to Bishop (Emily Wickersham) that he misses his buddy.
Meanwhile, Jimmy (Brian Dietzen) is having some scary thoughts about his workplace in Episode 6, titled "Beneath the Surface." For someone who is dealing with dead people every day, it is unusual for Jimmy to be scared at the coroner's lab. Jimmy is a brave man and he has proven that many times in the past seasons of NCIS. But something is making Palmer think twice about ghosts in Episode 6.
Apparently, Jimmy will have some spooky issues at the lab when objects are starting to move. This will make him think that his place of work is being haunted by ghosts. Is there really a ghost in the lab? Or someone is just playing Halloween prank on Jimmy.
Unfortunately for the medical examiner, Abby (Pauley Perrette) is not around to talk to him about stuff like supernatural and all. Fans may feel a little bit nostalgic in the upcoming Halloween episode of NCIS Season 16. It is known that this Abby Sciuto's favorite event of the year.
She sometimes turns her lab into a spooky dungeon or invites her colleagues to a Halloween costume party. Fans always find it adorable when Abby dresses up in fun or scary costumes. This year's Halloween episode is the first of the show without Abby.
NCIS Season 15 Episode 6 airs next Tuesday at 8 p.m. ET on CBS. The episode is directed by Rocky Carroll, who also plays the role of NCIS Director Leon Vance in the series.
© 2020 Korea Portal, All rights reserved. Do not reproduce without permission.