'NCIS' Actor Brian Dietzen Hopes To Work With 'NCIS: Los Angeles' & 'NCIS: New Orleans' Agents In A Multi-Show Crossover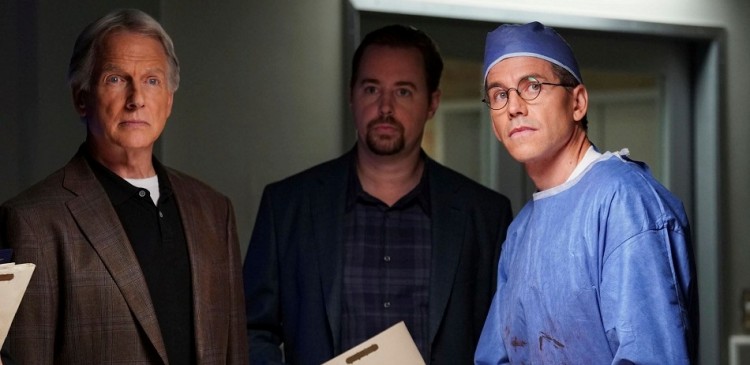 NCIS and its spinoffs have yet to do a three-way crossover. There have been an NCIS-NCIS: Los Angeles or NCIS-NCIS: New Orleans crossovers in the past but not a three-part episode that involves all of the show. This is something that interests NCIS actor Brian Dietzen and possibly the show's bosses too.
Understandably, Dietzen has expressed fascination in solving cases with other NCIS agents as he only had one franchise crossover appearance under his name. That was in NCIS: NOLA Season 2 Episode titled "Sister City: Part 2," in which both Naval offices investigate a Russian sleeper spy who got involved with Abby's (Pauley Perrette) brother Luca (Tyler Ritter).
Unfortunately, Dietzen's character, Dr. Jimmy Palmer, do not travel to NOLA in that episode to meet his colleagues. He only assisted in the investigation via video call.
Dietzen said it would be nice not only to solve cases with Team Hetty and Team Pride but also to hang out with them. The actor added that crossovers also serve as some sort of "thank you" to all the fans of the three shows who never fail to tune in each week.
"In all honesty, I've enjoyed watching the NCIS crossovers that we've had so far. I've always loved seeing those. To be honest, I think that's probably some of the best fan service there is ... to have us kind of visit one another's universe. I think it's great, and I'd like to see more of it. I think the fans love it and us as actors. There are some great actors on those other shows. It's cool to get to hang out with them," Dietzen told CinemaBlend.
NCIS is not new in making crossovers. In fact, the franchise has done several episodes like these in the past. But CBS's take of a crossover is different on how it is done by The CW and DC shows in which almost all characters travel to the other show's city. NCIS crossover is more comparable to Dick Wolf shows' crossover over at NBC.
The NCIS family did not have any crossover episode last season. The last one the franchise had was in NCIS: NOLA Season 3. CBS has yet to make an announcement about any crossover this season. For the meantime, the three NCIS shows will have to deal with their respective cliffhangers from the previous season in which a lot of lives are in danger.
Meanwhile, Brian Dietzen will reprise his role in the upcoming NCIS Season 16 which will premiere on September 25, same as NCIS: New Orleans. NCIS: Los Angeles Season 10, on the other hand, will start a brand new episode on September 30.
© 2023 Korea Portal, All rights reserved. Do not reproduce without permission.