'Mr. Sunshine' Big Winner of 2018 APAN Star Awards; Lee Byung Hun Takes Home Daesang Award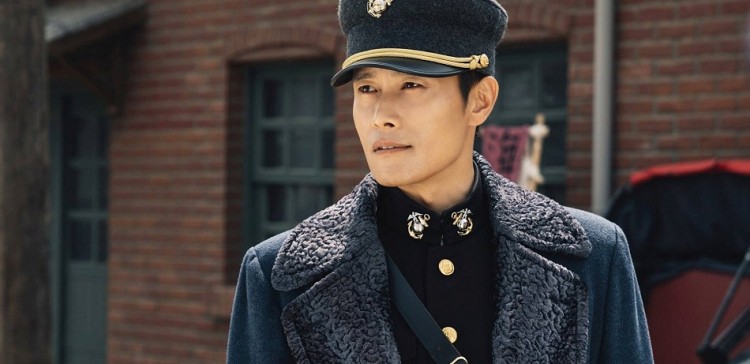 Mr. Sunshine went home triumphant from the recent 2018 APAN Star Awards after it took home some of the major awards. The Netflix period drama garnered four trophies including the Drama Of The Year and Daesang Award for lead actor Lee Byung Hun. Actress Kim Tae Ri also received a Best New Actress award.
Mr. Sunshine is set during the 1871 Shinmiyango or the U.S. expedition to Korea. Both Lee and Kim played the lead characters in the historical drama.
Lee portrayed US Marine Captain Eugene Choi who escapes his country to America. He returns to his homeland as an American military officer. He later finds out that Japan plans to colonize his homeland but at the same time he gets into a complicated relationship with a noblewoman.
Kim Tae Ti, on the other hand, played the role of Go Ae-shi, a granddaughter of an aristocrat but trains as a sniper and becomes a member of the Righteous army. She later falls in love with Eugene Choi.
In his Grand Prize acceptance speech, Lee expressed his gratitude to the cast and crew of the series. He jokingly thanked the people who helped him achieve a much younger look than his age.
"This drama had five main characters. Kim Min Jung, Byun Yo Han, Yoo Yeon Seok, and Kim Tae Ri - I learned from them all. I am proud of them as their senior, but I also realized that I can't become complacent. All the supporting actors were main characters as well," he added.
Kim Min Jung also won the Best Supporting Actress award at the 2018 APAN Star Awards. Kim played the role of an influential widow who operates a hotel in Joseon in Mr. Sunshine series. She was married off to a rich Japanese man for money by her father. Upon her husband's mysterious death, she inherited the hotel and successfully runs it on her own.
Both Lee Byung Hun and Kim Tae Ri also received nods from the 2nd The Seoul Awards. Lee is nominated for Best Actor while Kim is for Best New Actress. The awards night will broadcast live on October 27 at 6 p.m. on SBS.
Meanwhile, the stars of fan-favorite series' What's Wrong With Secretary Kim and Something in the Rain also won a couple of awards at the 2018 APAN Star Awards. Park Seo Joon took home the Best Mini Drama Actor for What's Wrong With Secretary Kim while co-star Park Min Young grabbed the STAR Popularity Award.
Something in the Rain lead actor Jung Hae In won the Excellent Mini Drama Actor as well as the K-STAR Popularity Award. His co-star Jang So Yeon also won the Best Supporting Actress award along with Kim Min Jung of Mr. Sunshine.
© 2019 Korea Portal, All rights reserved. Do not reproduce without permission.