'Mr. Sunshine' News & Update: Lee Byung Hun Completes Filming After Almost A Year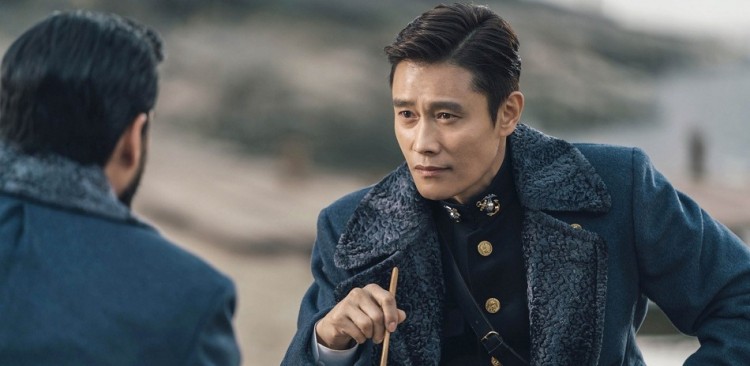 Mr. Sunshine lead actor Lee Byung Hun has finally completed filming all his scenes for the tvN drama after almost a year in production. Lee plays the role of the valiant US Marine officer Eugene Choi in the internationally released K-drama.
OSEN (via AllKpop) reported that Lee completed filming of Mr. Sunshine on Monday while his co-lead star Kim Tae Ri still has additional scenes to shoot. Kim plays the role of Go Ae-sin, a noblewoman who falls in love with Eugene Choi while keeping her duty as a member of a secret group aiming for the freedom of Joseon.
Actors Yoo Yeon Seok (Goo Dong-mae) and Byun Yo Han (Kim Hee-sung), on the other hand, completed their filming earlier. The series began its production in September 2017. It is safe to assume that given the historical plot of the show, stunning cinematography, and lavish costumes of the all the characters, it takes a year for Mr. Sunshine to finish filming all of the scenes.
A Korean drama usually runs for one season with 12-24 episodes of 60 minutes each. Typically, a show takes about six months to finish. Mr. Sunshine airs new episodes while production is ongoing. But there are other series, like the Descendants Of The Sun, that are pre-produced before the airing of the pilot episode.
Set during the 1871 Shinmiyango or the U.S, expedition to Korea, Mr. Sunshine tells the story of a boy who fled to the United States when he was still a child. He later returns to his homeland as an American soldier. He finds out that Japan plans to colonize his homeland but at the same time he falls in love with an aristocrat's granddaughter.
With a budget of$40 billion won (US$36 million), no wonder Mr. Sunshine takes all the time to perfect each of its scenes. Mr. Sunshine's filming took place in various locations in South Korea. Production sets for the 1900s setting of Korea were built on a 6.5 acres site in South Chungcheong Province. Another 70,000 square feet indoor set was also built in Daejeon to house the American Embassy and the Hotel Glory in the series.
Everything pays off. Its captivating storyline and extravagant production make Mr. Sunshine as one the most-watch Korean TV series today. The period drama just recorded its second-highest viewership rating so far. Sunday's Episode 16 reached a 17.7 percent rating which is a little short of its personal best of 18.12 percent a week earlier.
Mr. Sunshine has received attention even before airing because it is the latest project of director Lee Eung-bok and screenwriter Kim Eun-sook. Both worked together in hit TV series Descendants of the Sun and Goblin. Mr. Sunshine airs every Saturday and Sunday at 9 p.m. KST on tvN. It is also available via streaming on Netflix.
© 2020 Korea Portal, All rights reserved. Do not reproduce without permission.