'What's Wrong With Secretary Kim' Actress Park Min Young Confirms Plans For First Ever Fan Meeting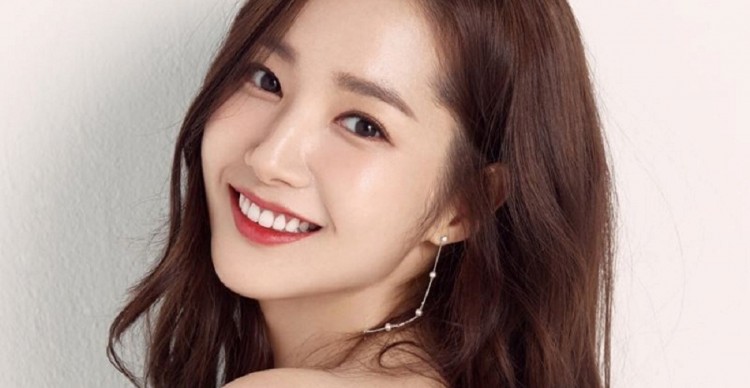 Korean actress Park Min Young is finally having her first ever fan meeting following the success of her latest K-drama What's Wrong With Secretary Kim. Reports indicate that Park herself is fully involved in the preparation of her fan meeting.
The actress will meet her fans up close and personal in an event titled "My Day." The much-awaited fan meeting is happening at the White Hall Korea on October 21 at 2 p.m. KST. Tickets are scheduled to go on sale on September 27 at 2 p.m. KST. Apparently, the star is preparing activities to assure that all of her fans will have the best fan meeting experience.
"Park Min Young is unable to hide her excitement for her first ever fan meeting. To thank her fans for their loyal support, she is working hard to prepare a very special time. We ask that you look forward to it," Park's agency Namoo Actors said (via Soompi).
Park's "My Day" marks her first ever fan meeting since her debut in 2005. The 32-year-old actress rose to stardom when she appeared in the historical drama Sungkyunkwan Scandal in 2010. A year later, she starred alongside Lee Min Ho in the hit Korean adaptation of Japanese manga City Hunter.
Park Min Young cemented her name in the entertainment industry after receiving positive reviews for portraying Kim Mi So in What's Wrong With Secretary Kim opposite Park Seo Joon. The series concluded in July and many fans are waiting on what would Park's next project.
Aside from the tvN romcom this year, Park also showed off the other side of her in Netflix Original variety show, Busted!. Netflix has renewed the show for another season. Park along with co-stars Yoo Jae-suk, Ahn Jae-wook, and Kim Se-jeong would all return for the second season.
Park will also make her return on K-drama in the upcoming City of Time and Braveness of the Ming. City of Time is a romantic comedy about a college girl who fell in love with a famous actor. Braveness of the Ming, on the other hand, is a period drama that tells the story of Xia Xun who time-travels to the early Ming dynasty and helps Emperor Yongle in expanding his empire. Both shows are reportedly scheduled to premiere in 2020.
Meanwhile, Park will also grace the cover of Cosmopolitan Korea next month. In an interview with the publication, the Queen For Seven Days actress shared her experiences on doing a romantic comedy TV series for the first time.
© 2019 Korea Portal, All rights reserved. Do not reproduce without permission.