Korean Actor Park Seo Joon Wins Best Actor For K-Drama 'Fight My Way'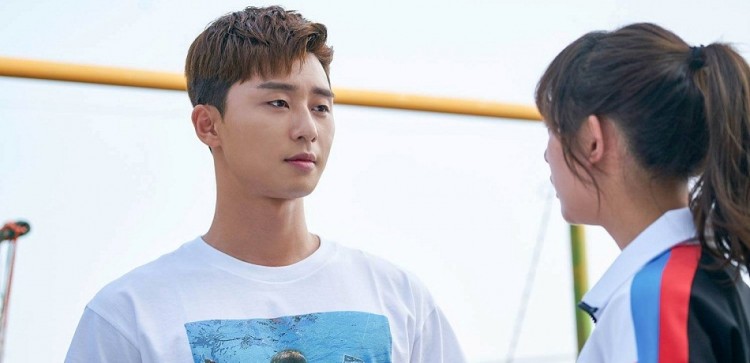 Korean actor Park Seo Joon and his K-drama Fight My Way are among the big winners in the recent 2018 Seoul International Drama Awards. Park took home the Best Actor award in the Hallyu Dramas category while Fight My Way won the Excellence Award for Hallyu Dramas along with Pretty Noona Who Buys Me Food.
A total of 268 entries from 56 different countries entered the competition, marking it the largest number since the Seoul International Drama Awards was launched in 2006. A total of 28 TV dramas and 28 individuals were nominated in the award-giving body. Fight My Way and Park were among these.
The KBS series was one of the most-viewed K-drama last year. It topped its timeslot during its entire run and also the TV popularity index for weeks. It was praised by critics and viewers alike for its realistic plot and excellent portrayals of characters.
Fight My Way tells the story of four individuals who are considered to have "third-rate lives" for their lack of abilities. Their friendship blossomed into romantic relationships as they also grow as individuals.
Park played the role of Ko Dong-man, an unknown mixed martial arts fighter. He used to be a famous taekwondo player but had to put his career on hold because of a painful past. He falls in love with his longtime best friend, Choi Ae-ra (Kim Ji-won), while struggling to fulfill his dream.
Park has been nominated and won several awards for his role in Fight My Way. He was lauded for embracing his role so well and bringing to life an ideal boyfriend character that is not rich nor famous.
The Midnight Runners star has proven his versatility as an actor when he starred recently in tvN rom-con What's Wrong With Secretary Kim opposite Park Min Young. Park was praised for his portrayal of a handsome but narcissist Vice Chairman of a large business conglomerate, who also falls in love with his secretary.
He will be seen next in the action fantasy movie The Divine Fury. It is a reunion project for Park and director Kim Joo Hwan. The two previously worked together on the 2017 hit film Midnight Runners.
In the movie, Park will again play the role of a fighter. His character, Yong Hoo, suffers emotional scars from losing his father in a tragic accident at an early age. He will later meet a priest, who risks his life as an exorcist to save the possessed souls he encounters. Yong Hoo will join Father Ahn in the latter's dangerous fight against evil forces that wreak havoc in the world.
Park Seo Joon has started filming The Divine Fury last month. It is scheduled for a premiere sometime next year.
© 2019 Korea Portal, All rights reserved. Do not reproduce without permission.