'Supernatural' Season 14 Premiere Spoilers: Sam Hunts Down Dean; Human Jack Training To Be A Hunter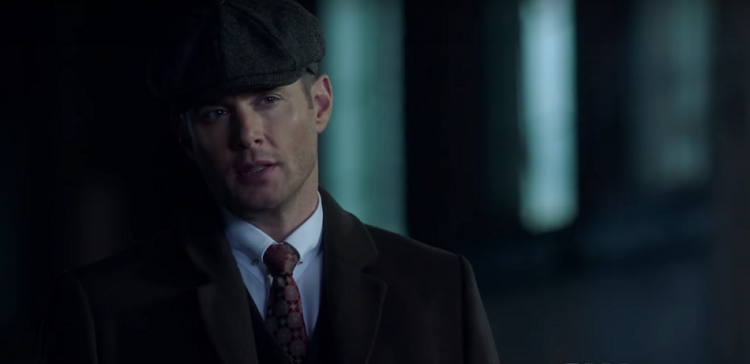 Dean is now Archangel Michael's vessel. Sam is hunting down his brother. Castiel is torn that he failed to convince Dean not to let Michael use him. Jack has no grace and now an ordinary human. His father, Lucifer, is dead. All these happened in the previous season and there are lot more waiting to unfold when Supernatural Season 14 premieres this week.
The upcoming installment will pick up about three weeks after the events at the Season 13 finale. Sam (Jared Padalecki) will enlist all the help that he could get to track down his brother, Dean (Jensen Ackles). Dean, who is possessed by Michael, will meet up with fellow angel Anael (Danneel Ackles) in the upcoming "Stranger in a Strange Land" episode, possibly to recruit her. Watch the Supernatural Season 14 teaser below.
Desperate to find his close buddy, Castiel (Misha Collins) will depend on an "unreliable source." However, Kip, an ambitious Crowley wannabe, will take Castiel hostage in order to get to Sam, apparently to ask the latter's blessing to become the new King of Hell.
Meanwhile, Jack (Alexander Calvert) is adjusting to life as a human while learning new skills to become a hunter himself. It will be a difficult adjustment for Jack as he is accustomed to having all the powers. The guilt is also eating him up, knowing that his power could have helped them find Dean.
Padalecki said Jack being human will not only affect him but also the rest of the gang. He said Sam will be more attentive of Jack this season as he is more vulnerable now more than ever. Fortunately, Castiel will also be on Jack's side to guide him to navigate his new world and to accept the limitations of being human. Collins said it is Cas whom Jack could relate to since he had been in the same situation before.
"Jack is going through that process of shedding his powers and feeling what it's like to be human - or human-esque - and Cas has gone through all that," Misha Collins told Entertainment Weekly.
Fortunately, Supernatural fans could still expect some good news this season. For one, Sam and Cas will be closer than ever in the absence of Dean. The two will work closely together along with Mary (Samantha Smith), the alternate versions of Bobby (Jim Beaver) and Charlie (Felicia Day), and the rest of the team to same save Dean and stop Michael.
Although the powerful archangel will stick around longer than expected, Ackles assured that Dean will not be gone for long. This suggests that Michael will be out of Dean's body soon but will remain a problem for the gang.
Additionally, Jack's power may also come back but it will only take some time. It can be recalled that Jack's grace had been drained by his father Lucifer before the Winchesters managed to kill him.
"In terms of trying to get them back, the understanding is that they will regenerate over time, but no one's quite sure how much time. In the meantime, Jack is trying to learn human hunting, and succeeding and failing in great quantities in both directions," co-showrunner Andrew Dabb said. Supernatural Season 14 will premiere on October 11 at 8/7c on The CW.
© 2019 Korea Portal, All rights reserved. Do not reproduce without permission.