K-Drama Actress Park Min Young Admits Crying After 'What's Wrong With Secretary Kim' Episode 1; Reveals Her Future Plans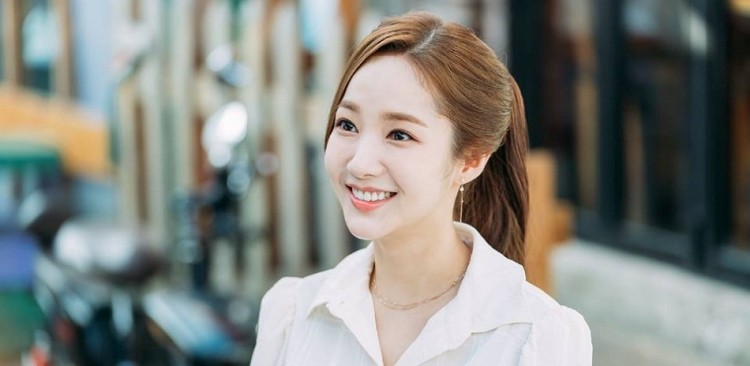 Korean romance-comedy series What's Wrong With Secretary Kim had a successful run. But it was not entirely a bed of roses for lead actress Park Min Young who played the role of Park Seo Joon's character love interest.
Park Min Young revealed that she cried after the premiere episode of What's Wrong With Secretary Kim. Although the initial episode received favorable reviews from critics, Park Min Young did not. The actress confessed that she cried because of it, but instead of being discouraged, she promised to herself to do better and end the series in a high note.
"I laughed in my bed alone after seeing the reaction after the first broadcast. But when I saw that I had never heard favorable comments, I suddenly burst into tears. The next thought was 'I started to do this drama well, and I have to finish well.' I was so eager to finish it until the end, and it was my intention to enjoy it," she told Sports Today in an interview.
Park Min Young shared how important not to feel disheartened despite the criticisms. The actress admitted that she received negative comments when the casting for What's Wrong with Secretary Kim was first announced. Park said she understands that the webtoon in which the TV series is based on has a strong fanbase who has a huge expectation on the small screen adaptation.
She used the negative comments about her casting as motivation to do well and eventually earn praises from her detractors. Park did not fail. As the series progresses, many noticed her acting and praised her performance in portraying secretary Kim Mi So to Vice Chairman Lee Young Joon (Park Seo Joon).
In another interview, Park Min Young admitted that Kim Mi So is her favorite of all the characters that she had played so far. Park said she likes everything about her. The actress admires Kim Mi So's dedication to work and at the same time her love for herself and her family.
"Seeing how she takes care of herself and bravely faces any situation that comes her way, I knew that this character would be special," Park Min Young said.
Meanwhile, Park Min Young also revealed her plans when regards to acting. The K-drama actress said she would like to try comedy on her next project. Park said she had a taste of the genre when she did What's Wrong With Secretary Kim and she wants to do more.
"The atmosphere for a project that is a comedy was great... However, I do not want to repeat the same act. So I also want to try something new. There's still a lot that I haven't tried," she said.
© 2020 Korea Portal, All rights reserved. Do not reproduce without permission.