'Luther' Korean Remake Reveals Full Cast; 'Prison Playbook' & 'Fight My Way' Actors Included In The Line-Up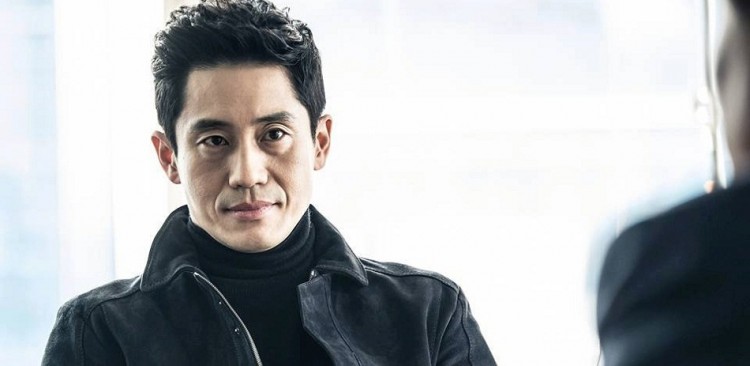 The Korean remake of British TV series Luther is expected to start filming very soon as the rest of the cast has been announced. The list includes K-drama actor Park Ho San and Kim Geon Woo.
The production staff of Korean adaptation of Idris Elba-starring TV series earlier announced the casting of Shin Ha Kyun in the lead role as detective Woo Tae Suk. Detective Woo is the Korean version of John Luther, Elba's character in the BBC TV series. Aside from Shin, B1A4 member Baro was also previously confirmed to play a major role in the series which is titled, Bad Detective.
"We have completed the cast line-up that fits perfectly with each of their characters. The ensemble of actors have their own, unique personality and acting. With their addition, Bad Detective has become a more full drama," MBC stated (via Soompi).
Joining Shin Ha Kyun and Baro in Bad Detective are Park Ho San, Kim Geon Woo, Lee Seol, and Hong Eun Hee. Other cast members are Ryu Tae Ho, Bae Da Bin, Yoon Hee Suk, Kim Na Yoon, Bae Yoo Ram, Yang Ki Won, Jo Yi Hyun, and Bae Yoon Kyung.
The Korean version of Luther follows the life of Woo Tae Seok (Shin Ha Kyun), a passionate but lonely veteran detective who focuses solely on solving cases. He crosses paths with a female psychopath, Eun Sun Jae (Two Women Season 2 actress Lee Seol). Tae Seok can't arrest her due to a lack of evidence. Sun Jae eventually helps Woo Tae Seok in solving cases.
Fight My Way actor Kim Geon Woo will be taking on the role of Jang Hyung Min, Woo Tae Suk's enemy. He is smart and has a great personality but lives a double life. Hyung Min is a serial killer who pretends to be a prosecutor. He and Woo Tae Suk are expected to engage in an intense psychological game.
Prison Playbook star Park Ho San's character, on the other hand, is Jun Choon Man, the man who always bullies Woo Tae Suk. B1A4 member Baro will portray the handsome detective Chae Dong Yoon, who looks up to Woo Tae Seok with the highest respect. Hong Eun Hee will be playing lawyer Kim Hae Joon, Woo Tae Suk's wife while Miracle We Met star Bae Yoon Kyung will be playing his sister, Woo Tae Hee.
Additionally, actor Ryu Tae Ho's character is the indecisive head detective Choi Jung Woo. My ID is Gangnam Beauty actress Bae Da Bin's character Shin Ga Young is a prickly police officer, who will show chemistry with Chae Dong Yoon.
Other Korean stars that will appear in the series are Yoon Hee Suk as Woo Tae Suk's best friend Jo Doo Jin, who is also the head of the PR department at the police station, and Kim Na Yoon and Yang Ki Won, who will both play as Woo Tae Suk's colleagues. Rookie actresses Jo Yi Hyun will be taking on the role of Bae Yeo Wool, the crime victim that Woo Tae Suk can't forget and Bae Yoo Ram will play the character Ban Ji Deuk who owns a detective agency and unexpectedly meets Woo Tae Suk.
Bad Detective is scheduled to premiere in November 2018 on MBC. It will take the 10 p.m. Monday and Tuesday time slot.
© 2020 Korea Portal, All rights reserved. Do not reproduce without permission.