B1A4 Member Baro To Play Young Detective in Korean Remake Of British Drama 'Luther'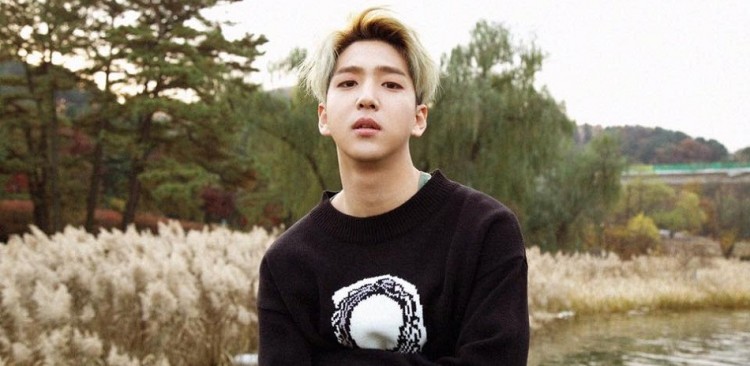 B1A4 member Baro will appear in the Korean adaptation of critically-acclaimed British crime drama Luther. Apparently, the K-pop boy band member will play a young detective in the TV series.
The producers of the Korean version of Luther, which has a working title of Bad Detective, have confirmed that Baro will be in the upcoming TV series. The K-pop idol will be joining actors Shin Ha Kyun and Park Ho San in the new MBC drama.
Baro (whose real name is Cha Sun Woo) was introduced with Jinyoung, Gongchan, Sandeul, and CNU as members of K-pop group B1A4 in 2011. He made his acting debut two years later with the hit drama Reply 1994. He also received award nominations for his role in the 2014 K-drama God's Gift - 14 Days.
In June, Baro along with B1A4 leader Jinyoung left WM Entertainment following the end of their contracts. Their activities with K-pop band remain in discussion. Baro, meanwhile, signed a new contract with Hodu&U Entertainment in July.
In the Korean remake of Luther, Baro will be portraying the role of Hwang Dong Yoon, a young detective who graduated from the police academy at the top of his class, Soompi reported. He is idealistic and does everything strictly by the book.
Hwang Dong Yoon admires Woo Tae Seok (Shin Ha Kyun), who is known to be the best detective in the police force. Park Ho San, on the other hand, will play the role of Jun Choon Man, a detective who has a bad history with Woo Tae Seok.
In the original BBC series, lead character Serious Crime Unit's DCI John Luther is being played by Avengers: Infinity War actor Idris Elba. The TV drama follows the life of detective Luther who works alongside a brilliant psychopath to hunt down murderers. MBC hinted that Shin Ha Kyun' character in the Korean version will catch the attention of viewers in a very different way from the original Luther character.
The Korean network has yet to reveal the actress who will play the psychopath woman who works with Luther. Bad Detective is expected to premiere in October.
The Korean remake of Luther is not the first international adaptation of the TV series. In 2016, a Russian TV network aired a version of the series, titled Klim, and it won several TV awards last year. Luther is also not the first BBC series that Korea's MBC has given its own take. The network has recreated BBC's Mistresses and Life on Mars.
© 2019 Korea Portal, All rights reserved. Do not reproduce without permission.