'NCIS: Los Angeles' Season 10 Spoilers: Fans Might See Hidoko Again Next Season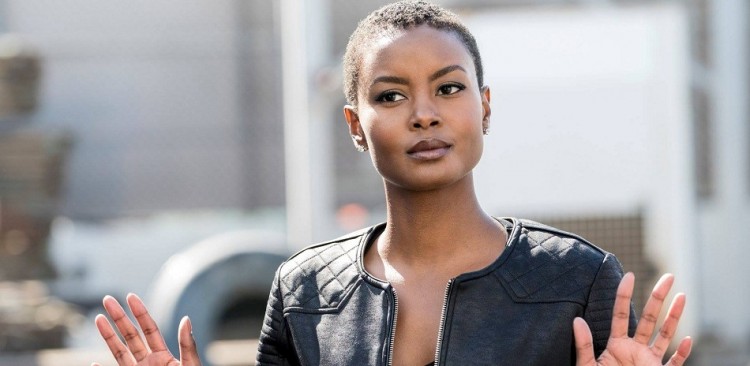 Fans may see Agent Hidoko again in the upcoming NCIS: Los Angeles Season 10. A series boss has confirmed that the agent's fate will be revealed in the pilot episode of the 10th season. This means that Hidoko will still be in the show one way or another. She could be alive or the NCIS LA office will be giving her a tribute.
Like the other four agents of NCIS Los Angeles, Agent Harley Hidoko's fate will only be revealed when the tenth installment premieres by the end of this month. Showrunner R. Scott Gemmill hinted that "anything can happen" to Hidoko when he was told about a fan theory that the character could still be alive and she may be the one who will save Callen (Chris O'Donnell), Sam (LL Cool J), Kensi (Kensi (Daniela Ruah), and Deeks (Eric Christian Olsen) from the Mexican cartel.
Actress Andrea Bordeaux played the role of Harley Hidoko. She joined the cast last season along with Nia Long. Hidoko's story backstory was she joined NCIS after serving in Afghanistan with a Marine Female Engagement Team and that is something that Gemmill is interested in exploring.
"She [Hidoko] was someone whose history we could explore, as she comes from sort of a different background," Gemmill also told TVLine.
In NCIS: LA Season 9 finale, Hidoko traveled to Mexico alone and without any backup in the country. Her team in Los Angeles lost contact with her and then the Mexico cartel was shown burning to death someone that they abducted.
Later on, Callen and Sam tracked Hidoko's last known location in the middle of a dessert but they can't find her. The duo only found some burn bone fragrant in a huge file of ash.
The team then assumed that Hidoko was killed by General Vasquez and Spencer Williams' (Lamont Thompson) men. The episode ended without confirming if the bone fragments found in the dessert are of Hidoko so there is still a chance that she is still alive.
However, that is contrary to the message that actress Andrea Bordeaux shared on her social media accounts following Season 9 finale in May. In her post, she hinted that she may not reprise her role next season. She thanked the cast and crew of the CBS procedural drama as well as the fans who supported her.
"Tonight is the season 9 finale of @ncisla and I just wanted to take a moment to say how grateful, humbled and honored I've been to be a part of this show. Thank you so much for the amazing cast and #thebestcrewinhollywood.
Thank you to every director. Thank you to the producers for giving me my big break. Thank you @cbstv. Thank you to all of the fans who have been so kind and supportive," she wrote on Instagram.
Moreover, Hidoko is also not seen in the newly-released NCIS: Los Angeles Season 10 trailer. Additionally, Bordeaux's name is not listed in season premiere cast. But the network hasn't confirmed Bordeaux's exit as well. Fans could only hope right now that Hidoko is still alive until everything will be confirmed when NCIS: Los Angeles Season 10 premieres on September 30.
ONE. MONTH.

Don't miss the #NCISLA premiere event September 30 on @CBS. pic.twitter.com/07O5ZwYEDP — NCIS LA (@NCISLA) September 2, 2018
© 2023 Korea Portal, All rights reserved. Do not reproduce without permission.