Lee Min Ho, Suzy Bae Breakup: Lee Dong Wook's Ex Never Attracted To 'The Heirs' Actor?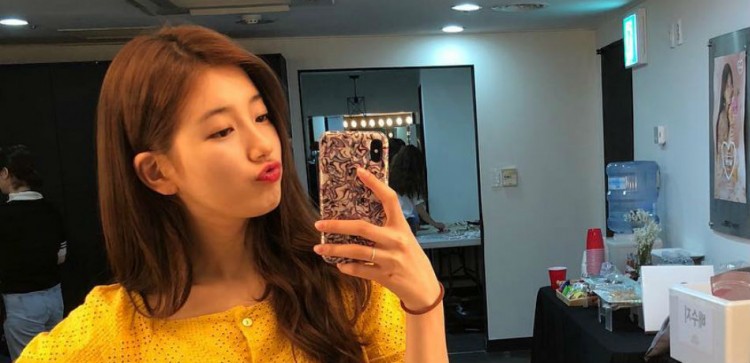 Fans are still scratching their heads, trying to figure out the real reason for Lee Min Ho and Suzy Bae's breakup. It is now speculated that the While You Were Sleeping actress' taste in men may have something to do with her and The Heirs star's split.
Lee Min Ho is tall, handsome, and talented, which made him an instant heartthrob. However, it appears that Suzy Bae is now looking beyond those traits and may have found it in Lee Dong Wook. Unfortunately, their romance also ended up in Splitsville after a few months of dating.
The 23-year-old South Korean singer and actress previously revealed that her ideal type is Lee Dong Wook. But before rumors that Suzy Bae preferred the Goblin actor while being in a relationship with Lee Min Ho start to swirl, her revelation happened six years ago.
Although it was quite romantic that Suzy Bae started dating the person that she named her ideal man a long time ago, some fans just can't seem to move on from the fact that she is no longer with Lee Min Ho. Is it because the Uncontrollably Fond actress is more attracted to Lee Dong Wook than the Legend of the Blue Sea star?
It was previously reported that Suzy Bae suddenly had a change of heart when it comes to her taste in men. The While You Were Sleeping actress revealed that the kind of men that she finds attractive now is very different from before.
"In the past, I liked a person that's sexy. I really liked Ian Somerhalder back then," Suzy Bae shared during her appearance on the reality show Off The Record. "But more recently, I like someone like Choo Sung Hoon. He's strong and looks like he can fight at UFC. I like someone who would be able to protect me."
But since her admission of Lee Dong Wook being her ideal type happened six years ago, she might have found the Goblin star as someone sexy at the time. However, the 36-year-old South Korean actor and model's physique has changed over the years, and it might have passed Suzy Bae's new definition of attraction.
The real reason for Lee Min Ho and Suzy Bae's breakup remains a mystery. Earlier reports revealed that the pair is still friends despite the outcome of their romantic relationship.
© 2019 Korea Portal, All rights reserved. Do not reproduce without permission.