Lee Min Ho, Suzy Bae Breakup: Is There A Chance For Ex-Couple To Patch Things Up After Actress Split From Lee Dong Wook?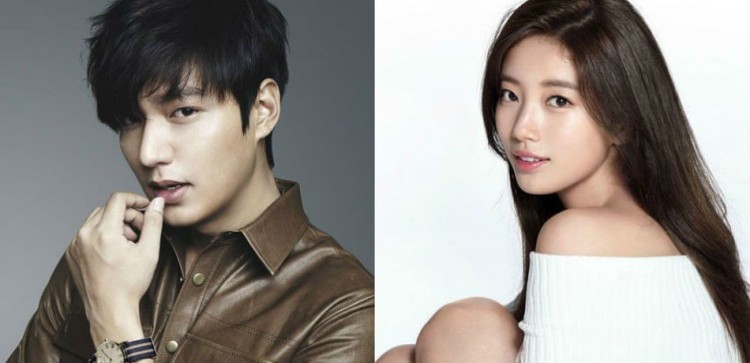 Lee Min Ho and Suzy Bae were previously dubbed as one of South Korea's power celebrity couples. The Boys Over Flowers actor and the former miss A singer garnered a lot of fans after they took their friendship to the next level. However, the pair had proven that all good things must come to an end when they officially called it quits last year after two years of dating. But could they still patch things up now that the actress is single again?
It is no secret that every couple has their ups and downs. But being in the same industry, the 30-year-old actor and Suzy Bae surely knows how it feels like to walk in each other's shoes. The duo has been going through the same struggles, like being in the public eye all the time and juggling their time for work and their personal life. With this in mind, Lee Min Ho and the While You Were Sleeping actress could have easily worked things out.
Unfortunately, the Lee Min Ho and Suzy Bae breakup happened when the Legend of the Blue Sea star was serving his mandatory military service. Although the former couple has never talked about their failed romance, there is a high possibility that the actor's absence due to his enlistment may have taken a toll on their relationship.
And since Lee Min Ho was away at the time that they were probably having troubles, it was understandably hard for him and Suzy Bae to patch things up. But despite the outcome of their relationship, an insider has previously told Ilgan Sports that the Heirs actor and the JYP Entertainment superstar have remained as friends.
It is quite a big deal for South Korean celebrities to admit their relationship status as it could affect their careers. So even though Lee Min Ho and Suzy Bae have been rumored multiple times to be in a relationship after paparazzi photos of them in London and Seoul went viral, it was just in March of 2015 that they made it public and official.
Suzy Bae dated actor Lee Dong Wook. However, their romance also ended up in Splitsville. Lee Min Ho remained single after their breakup.
© 2023 Korea Portal, All rights reserved. Do not reproduce without permission.