G-Dragon 2018: Top Model Soojoo Reveals She Didn't Know Who BIGBANG Singer Was During Topless Shoot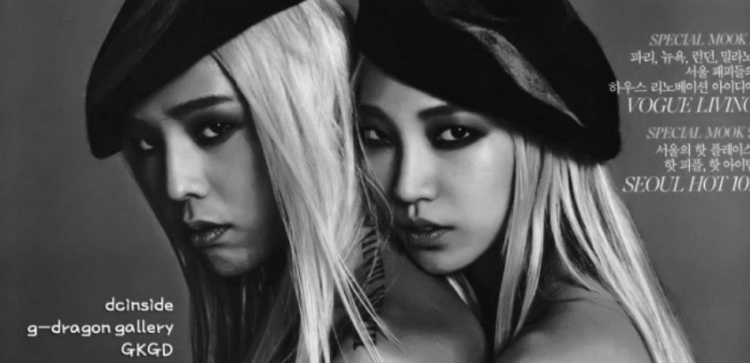 G-Dragon is dubbed as the "King of K-pop," but that doesn't mean that every single person in the world knows who he is. Even one of the people that he had worked with before didn't know him at all.
The 30-year-old singer-songwriter, rapper, record producer, entrepreneur, and fashion icon graced the cover of Vogue Korea in 2013 with a female model. While everyone else was jealous of the woman for posing beside the legendary G-Dragon, it turns out that she had no idea who he was. But as expected, the BIGBANG star's style was notable.
"I didn't know that G-Dragon was famous," top model Soojoo said in her appearance on Radio Star. "I thought he was a celebrity who dresses well."
Since the now 32-year-old model was topless behind G-Dragon on the 2013 Vogue Korea cover, it quickly gathered a lot of heat. Their sudden close bond also caught headlines as the pair were spotted together in many fashion events, pictorials and SNS posts.
"We had a twin concept for the pictorial," Soojoo shared. "We had similar hairstyles and worked all day with one me having to be topless and back hugging him. I did not know it would be such a big issue. Then we got along well after that."
Despite being seen together a lot, G-Dragon and Soojoo were only good pals and had never taken their work relationship and friendship to the next level. Sandara Park, on the other hand, had long been rumored to have something romantic brewing with the BIGBANG leader.
When asked about the perfect man for her, the 33-year-old South Korean singer, actress, and television presenter said that she wants someone who has the same interests as she does when it comes to fashion, music, and cats. Sandara Park also noted that she's physically attracted to someone who's slim and cute and not the muscular type.
After revealing her ideal man, fans couldn't help but notice that her description matched G-Dragon to a T. Videos and photos of the 29-year-old South Korean rapper, singer-songwriter, record producer, entrepreneur, and fashion icon confirms that he has all the traits that Sandara Park is looking for.
Despite their close friendship and undeniable chemistry on and off the stage, G-Dragon and Sandara Park have denied the dating rumors continuously. Dara even explained that she sees the BIGBANG singer more like a brother than a potential boyfriend. Plus, they also have to follow YG Entertainment's infamous dating ban between artists.
© 2023 Korea Portal, All rights reserved. Do not reproduce without permission.