BTS Jimin Shares Struggle In Loving Himself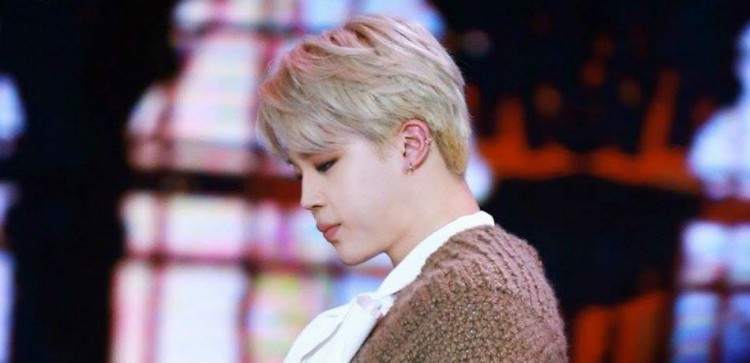 Jimin is handsome, talented, successful, and popular — everything that both men and women his age strive to be. However, the BTS star shockingly opened up about his struggles in loving himself. He's Jiminie, Park Jiminnie, ChimChim, Dooly! What's not to love?
During the press conference ahead of their concert in Seoul, BTS talked about a lot of things, including their new album. While sharing about the message of "Love Yourself: Answer," Jimin shared something that made him very relatable.
"We were telling people to 'Love Yourself,' but I realized that I wasn't doing that myself," Jimin said. "I criticized myself wondering if I'm doing good and what I'm working so hard for."
He then added: "There were times when I drank by myself in my room and had many thoughts. I realized that I've been mean to myself rather than growing up for the past two and a half years." Jimin ended his statement on a positive note, saying,"I want to trust myself and the members from now on and work hard with only positive thoughts."
Meanwhile, the obsession with looking thin in the K-pop industry has been very alarming, but it is still happening. There were so many K-pop idols who shared their struggles in losing weight and Jimin is the latest one who opened up about his journey.
The 22-year-old singer-songwriter, dancer, and television presenter shared his struggles with his weight in the BTS's WINGS Concept Book, and it has gotten mixed emotions from fans. Some quickly shared their support to Jimin, while others were upset.
Jimin previously shared that he followed a strict diet during the BTS's "Blood Sweat & Tears" era and admitted that he would go days without eating. The BTS singer added that the other members, Jin, Suga, J-Hope, RM, V, and Jungkook had invited him to eat, but he would decline to shed off the pounds as quickly as possible. Jimin then shockingly revealed that he often passed out during dance practices.
After learning about Jimin's weight loss struggles, fans started the hashtag #JiminYouArePerfect to show their support. However, some were upset at the BTS singer for lying when he said that he was taking good care of himself.
© 2019 Korea Portal, All rights reserved. Do not reproduce without permission.