BTS Jimin Reveals #1 Phone Contact Under The Letter 'T,' And It's Not Taeyhung/V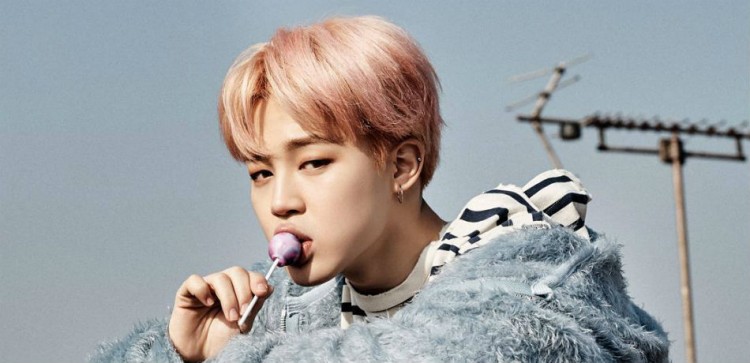 Jimin is known for always protecting his members. In fact, he would go over and beyond for Jin, Suga, J-Hope, RM, V, and Jungkook, So when asked who his number one contact on his phone was, it should be one of the BTS boys, right? Wrong.
After Jin revealed that he was a "Thai Healing Center" during a 2017 episode of the New Yang Nam Show, Jimin was asked to name his number one contact under the letter "T." The BTS boys started to guess before the 22-year-old singer and dancer answered.
Jungkook guessed "Taetae," which is short for V's real name, Taehyung. It is safe to say that this what most fans were probably thinking at the time as well. Jimin said "dang" (sound for the wrong answer).
After saying that Jungkook's answer was wrong, everyone was surprised especially V. All the BTS boys, including the hosts, then started to guess Jimin's number one contact under the letter "T."
Since nobody seemed to get close to the real answer, Jimin decided to give a hint saying, "It's related to Taehyung." Jin immediately guessed the correct answer: V's father! Known for being extra, Jin did an over the top victory dance.
The host then asked Jimin if he contacts V's father often, to which he replied, "Isn't that a little weird? Why would I call him?" The rest of the boys then burst out laughing.
Although Jimin found it weird to contact his member's dad, he had always been known for going out of his way to make the other BTS members feel special and appreciated. There was one instance that the singer was spotted massaging Suga's legs on the sideline in one of their basketball tournaments. He also made an effort in spelling out J-Hope's name using his body just to make him feel better.
Earlier clips revealed Jimin leading the pack in crossing the road and quickly covered maknae Jungkook with his right arm to protect him from being run over by cars. Another one showed him quickly sacrificing his green leather jacket for V, just because the latter said that he didn't like pink, which was the color of the jacket he was wearing. Fans may know Jimin for his visuals, but the BTS boys know him for his selfless acts.
© 2023 Korea Portal, All rights reserved. Do not reproduce without permission.