BTS's Jimin Attempts To Grow Beard But Still Ends Up Looking Cute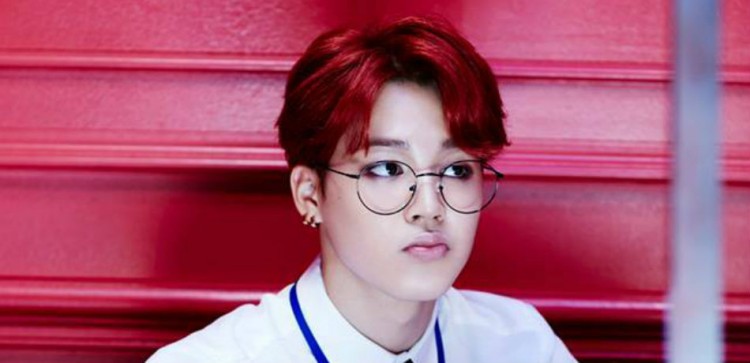 Every ARMY knows that Jimin is the smallest member of BTS. Even though Jungkook is technically the maknae of the group, Jimin's height and weight makes him look like the youngest of the bunch. In fact, even the star's beard looks cute.
Growing out a beard certainly makes someone look more mature. However, if Jimin's intention of growing out a beard is to look older, he definitely failed.
Fans have noticed that the 22-year-old singer and dancer is rocking a stubble in his recent photos. But instead of saying how mature Jimin looked, many said that even his beard looked cute. It appears that whatever the BTS star would do to change people's perception of him, they will always end up seeing him as someone adorable.
Jimin is constantly being teased by his peers for his small stature. Even Jungkook had his share of poking fun at his hyung.
Although fans have learned to make fun of Jimin's small size, and even find it cute, it wasn't like that a year ago. The BTS singer shared his struggles with his weight in the BTS's latest WINGS Concept Book, and it has gotten mixed emotions from fans. Some quickly shared their support to the star, while others were obviously upset.
The BTS singer shared that he followed a strict diet during the BTS's "Blood Sweat & Tears" era and admitted that he would go days without eating. Jimin added that the other members, Jin, Suga, J-Hope, RM, V, and Jungkook had invited him to eat, but he would decline in an effort to shed off the pounds as quickly as possible.
Jimin then shockingly revealed that he often passed out during dance practices. After learning about Jimin's weight loss struggles, fans started the hashtag #JiminYouArePerfect to show their support. However, some were upset at the BTS singer for lying to them.
The boys, including Jimin, have always assured their fans that they are taking good care of themselves. So after learning that Jimin would not eat to lose weight, many were furious.
One fan said, "'Don't worry about us. We eat well.' I don't want to hear this lie again, Park Jimin. I swear to god I'm gonna sue bighit [BTS management] and your managers if they [don't] let you eat well!" Another fan agreed and said, "I think the management has to do something with this. I mean, this kid has seriously got some confidence issues."
© 2023 Korea Portal, All rights reserved. Do not reproduce without permission.