BTS's Suga's Sexuality: How Did All The Rumors Of Him Being Attracted To Both Genders Start?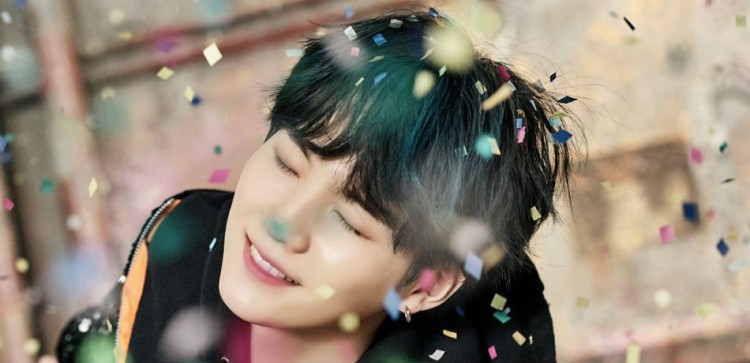 BTS's Suga's sexuality suddenly became a hot topic when a previous report claimed that the singer is attracted to both genders. However, there might be a big misunderstanding that needed some clarifications.
The 25-year-old South Korean rapper, songwriter, and record producer's 2014 interview with Japanese magazine Oricon Style seemingly confirmed that he is bisexual. As it turns out, the meeting was conducted in Korean, and his answer was poorly translated.
Earlier reports shared that Suga allegedly said, "I don't have an ideal type, and it's not limited to a girl." This revelation understandably drove fans into a frenzy. But Korea Portal exclusively learns that his actual reply was, "I don't have an ideal type, and it's not limited to physical appeal."
Now that Suga's real answer is finally revealed, it is safe to say that the BTS singer never hinted anything about his sexual preference. The Big Hit Entertainment star only noted that his attraction to someone is not solely based on their looks.
Despite the clarification, comments from the article with a wrong translation proved that fans love Suga either way. Thinking that he was bisexual at the time, supporters had nothing but love and support for the BTS star. However, some of their responses were quite hilarious.
"This is why it makes me laugh at all the girls going super crazy over BTS when most of them admitted to 'not limiting their preferences to girls' I mean yea, they still like girls, buutttttt, you got a wide range of competition now!" one fan said.
"Too bad for your fans. Before they have to compete with other girls, now they also have to worry about boys," another one said, adding a couple of laughing with tears emoji.
Although Suga's sexuality was never mentioned in the Oricon Style interview, his open-mindedness is still proven when he chose to support the LGBT community. The BTS star was asked in a recent interview with Billboard about the LGBT community, Suga said, "There is nothing wrong. Everyone is equal." Some Korean celebrities are slowly showing their support for LGBT rights as well.
© 2023 Korea Portal, All rights reserved. Do not reproduce without permission.