'Descendants Of The Sun' Actor Song Joong Ki Reveals How He Values Song Hye Kyo More Than Anything Else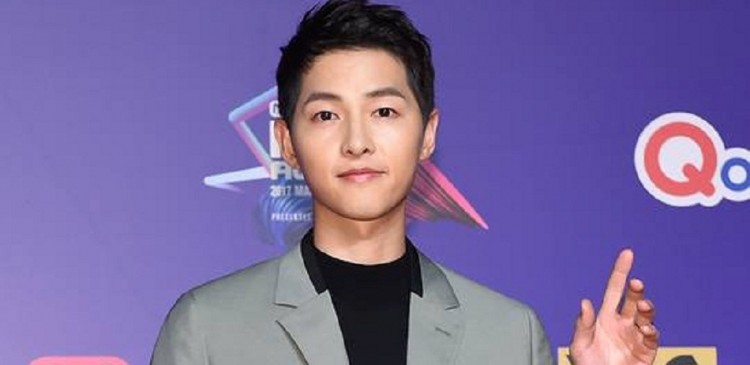 Hallyu actor Song Joong Ki can't stop gushing about his Descendants Of The Sun co-star and now wife Song Hye Kyo. He professed his love to actress once again that made K-drama fans love him even more.
Song Joong Ki will be on the cover of the September issue of Esquire Korea in which he talked about his wife and their marriage. The SongSong couple tied the knot in October 2017. Since then, the two have been enjoying their married life and taking a break from the spotlight. But they are soon to make a television comeback.
Song Joong Ki said a friend told him once that finding a wife that he can love forever is a gift of destiny. The Battleship Island actor said no amount of money and fame can replace that. Song Joong Ki added he believes that the greatest thing a man can do is to love his woman faithfully and that is what he is doing now.
"We've gotten married, but that doesn't mean we've gone past the dating stage. I still feel like we're dating. And honestly, my wife is so pretty," the 32-year-old actor said while smiling.
Meanwhile, Song Joong Ki also ditched his short haircut and debut a long curly hair in Esquire photo shoot. Fans often see him in a clean-cut hairdo. After completing his mandatory military service in May 2015, the actor maintained his military-style haircut for his new project that required such hairstyle. He took the lead role as South Korean Special Forces Unit Captain Yoo Si Jin in 2016 hit series Descendants of The Sun.
Many fans are wondering if Song's new hairstyle has something to do with his upcoming K-drama. Song Joong Ki is set to appear in period drama Asadal Chronicles in which he will play the role of a conqueror. The TV series is scheduled to premiere in 2019.
Additionally, Song is also set to have a fan meet on September 1 in celebration of his 10th anniversary in the entertainment industry. The fan meeting, titled The Days We Spent Together, will be held at Kyung Hee University Grand Peace Palace. This will be Song's first ever fan meeting since 2016.
As for Song Joong Ki's wife, Song Hye Kyo had just finished the first script reading for her new TV series, Boyfriend, opposite her husband's friend Park Bo Gum. The actress will be playing the role of a politician daughter and also an ex-wife of an heir of a conglomerate.
The September issue of Esquire Korea has three different covers-all featuring Song Joong Ki. His full interview is also including in the upcoming issue.
© 2019 Korea Portal, All rights reserved. Do not reproduce without permission.