BLACKPINK's Jennie Visibly Hurt After Possible Anti-Fan Hits Injured Ankle [WATCH]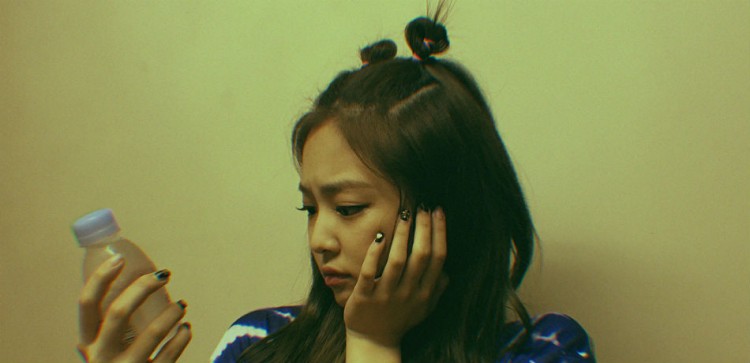 When a celebrity reaches the superstardom status, they don't only garner a lot of fans, but a couple of haters as well. BLACKPINK's Jennie recently experienced how it feels like to be attacked by someone who's either getting her attention or just simply an anti-fan.
Jisoo, Jennie, Rose, and Lisa have returned to Korea after their concerts in Japan "Black Pink Japan Arena Tour" on August 18. Rumor has it that an anti-fan purposely hit Jennie's injured ankle with her rolling luggage.
Although there is a possibility that the incident was just an accident, fans are still outraged especially after seeing Jennie's reaction. The BLACKPINK singer was clearly hurt, and her expression said it all.
"Tbh I think she is an anti. Look at the way she creeps on Jennie," one fan suspected. "They weren't even in a hurry so how did she roll her luggage right into Jennie's ankle," another one asked.
A couple of footages emerged, showing clearly that the incident could have been easily avoided. The woman, fan, anti-fan, or whoever she is was a little to close to Jennie, which caused the BLACKPINK singer to recoil in pain.
Aw pic.twitter.com/CldnH3B9rQ — ᴊᴊ (@jensoo_xoxo) August 18, 2018
What made this incident a big deal is the fact that Jennie is currently recovering from an injured ankle. The 22-year-old singer and dancer was supposedly hurt after she fell from the stage during their Arena tour in Japan. If the woman was indeed an anti-fan, this is certainly not the first time that they caused trouble for BLACKPINK. In fact, some of the group's haters pretended to be BLINKs to stir drama.
These haters are called the Blackheads. They dedicate themselves to insulting and criticizing BLACKPINK to give Jisoo, Jennie, Rose, and Lisa some bad publicity and pull their popularity down. It has been discovered that there are two types of Blackheads. One, they post nothing but negative comments about BLACKPINK. They insult the girls' appearances and criticize their performance. They are full-on haters.
And two, they pretend to be BLINKs while attacking other artists. They do this so that other fandoms will return the favor and bring the hate back towards BLACKPINK.
please don't cry pic.twitter.com/mQbHIvZ4zz — Donna Marie (@Donna077dmr) August 18, 2018
© 2023 Korea Portal, All rights reserved. Do not reproduce without permission.
Tags:
BLACKPINK
,
isoo
,
Jennie
,
Rose
,
Lisa
,
YG Entertainment
,
Blackpink comeback
,
BLACKPINK lightstick
,
K-pop
,
Kpop
,
Black Pink