BLACKPINK's Manager Pushes Elderly Man Out Of The Way & Netizens Are Not Happy About It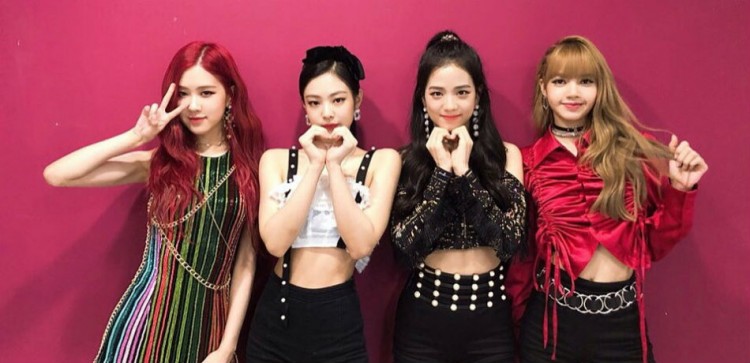 With their growing fanbase, BLACKPINK's manager wants nothing but the complete safety of Jisoo, Jennie, Rose, and Lisa. However, he was recently under fire after pushing an elderly man out of the way when the girls were crossing the street.
The old man was clearly not a threat to BLACKPIN's safety as he was just merely crossing the street like a regular citizen in the airport. In fact, a video captured the old man's face being understandably annoyed with what the manager did.
As expected, netizens were furious after seeing the photos. Some pointed out that regular people have the right to do their own thing in public.
"Does being a celebrity make them higher class humans?" one asked. "Isn't this the airport? What is the manager doing in a public space... It wasn't a place made just for Black Pink," another one wrote. "Anyone can see he's just passing by... The manager is overreacting," one netizen noted.
These reactions are just reminders to big companies that people outside the entertainment world deserve the same respect and safety as the celebrities. Not all people are out to harass these stars. There is a high chance that the elderly man didn't even know who BLACKPINK was.
However, it is also worth noting that BLACKPINK has definitely reached the superstardom status. In fact, Jisoo, Jennie, Rose, and Lisa's popularity didn't only stop in South Korea or Asia, but they have won the attention of K-pop and music lovers in the States. Now, YG Entertainment is reportedly getting ready to launch a full-blown debut for the girls.
"We've actually been in contact with some of the best record companies in the United States about BLACKPINK," YG Entertainment revealed. "We believe we'll be delivering some good news in the near future."
This update is definitely something that both local and international BLINKs are very proud of. However, the label noted that Jisoo, Jennie, Rose, and Lisa would be focusing solely on their domestic promotions for the rest of the year. And since BLACKPINK is at the top of their game right now, with "DDU-DU DDU-DU" dominating charts worldwide, YG Entertainment shared that the girls are already getting ready for the release of their next song.
© 2023 Korea Portal, All rights reserved. Do not reproduce without permission.