Milo Ventimiglia Reveals His Awkward First Meeting With Jennifer Lopez + What To Expect In 'This Is Us' Season 3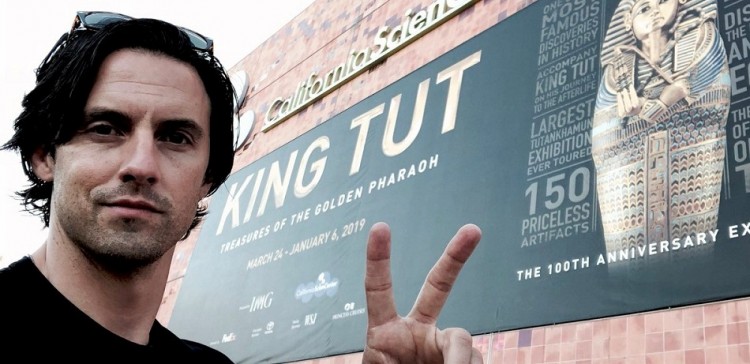 This is Us actor Milo Ventimiglia is not only the favorite TV dad now. He is also the favorite boyfriend (or husband) in the movie too.
Ventimiglia stopped by at Jimmy Fallon's late night show recently where he talked about what to expect from his This Is Us character, Jack Pearson, in Season 3. He also shared the story of how he was informed about a new project with Jennifer Lopez and how his first talk with the singer went down.
The 41-year-old actor revealed that he is JLo's only choice to play her boyfriend in their upcoming movie Second Act. Ventimiglia said he is flattered to be personally chosen by a superstar like Lopez.
"I got a call from my rep saying, 'So, Jennifer wants you and only you,' And I was like, 'Wow, that's flattering.' I'm very flattered by that," Ventimiglia said.
It turns out Lopez loves the actor's show This Is Us. Of course, Ventimiglia did not turn down the offer as he is also a big fan of the singer. The actor also revealed that he first met the Maid In Manhattan actress at the backstage of an event for NBC shows. Lopez stars on Shades of Blue in NBC.
"She gets off stage, she's walking back, and you know I kind of [say] 'Hi.' She just says, 'Love your show' and keeps going into her dressing room," he recalled.
Lopez earlier told People Magazine that she is a certified This Is Us fan and praises Ventimiglia for being a great actor. She also confirmed that the Gilmore Girls actor is their only choice to play the role of her boyfriend Trey in the Second Act.
"I loved every second working with him. Besides being an incredible actor, he's a great person," Lopez said about Ventimiglia.
In the movie, the singer plays the role of street-smart woman Maya Vargas. She works at a big-box store for 15 years where she is always gets passed over for a well-deserved promotion in favor of a candidate with a college degree. Then she nabs a high-paying corporate job because of her fake resume. Ventimiglia, on the other hand, portrays the role of Maya's boyfriend, Trey.
Lopez starred and produced Second Act. It is set to hit theaters on November 21.
Meanwhile, Milo Ventimiglia also teased about younger Jack Pearson in Vietnam in This Is Us Season 3. The actor confirmed that the third installment would explore Jack's experiences during the war in the country where fought alongside his brother Nicky. Ventimiglia added that viewers would also see more about the early romance between Jack and Rebecca (Mandy Moore). This is Us Season 3 is set to premiere on September 25 on NBC.
© 2023 Korea Portal, All rights reserved. Do not reproduce without permission.