'This Is Us' Season 3 Star Milo Ventimiglia Teases More Scenes Of Old Jack With Adult Big 3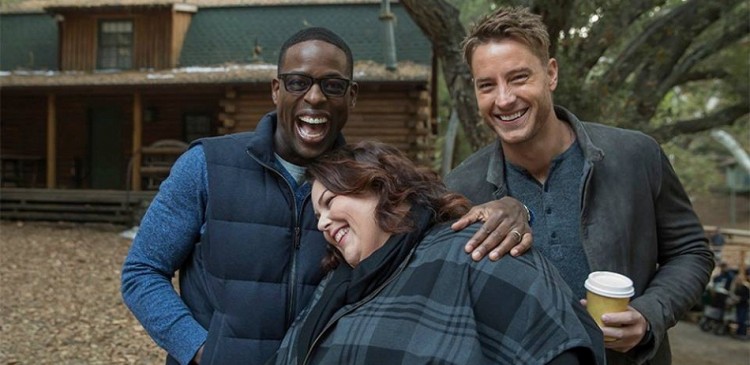 Aside from the answers to all the cliffhangers that This Is Us left last season, there are more in Season 3 that fans should brace themselves for. Future Jack is coming back in This Is Us Season 3 and more scenes of old Papa Pearson with adult Kevin, Kate, and Randall.
Unlike his onscreen wife Mandy Moore, Milo Ventimiglia had only a few scenes with the adult Big 3 as old Jack. Ventimiglia revealed that it is the one thing that makes him sad when filming the NBC drama.
In the previous installment, Ventimiglia shared a screen with much-older Rebecca (Moore) and his adult children during Kate (Chrissy Metz) and Toby's (Chris Sullivan) wedding. Viewers saw for the first time the older Jack with all the grey hair and wrinkles. Although it was only Kate's dream of what her parents' 40th wedding anniversary would be, fans were thrilled to see the older version of the Pearson patriarch.
Ventimiglia admitted that his "biggest heartbreak" in the show is the limited experience he had with the other adult characters. He confessed that he "selfishly" wants to have more future scenes to spend time with his co-stars Metz, Justin Hartley (Kevin), and Sterling K Brown (Randall). Considering Jack died during the teenage years of his children, Ventimiglia was also able to work with the young actors who played the roles of the Big 3. But that is about to change this season.
Ventimiglia is grateful to series creator Dan Fogelman, who created moments in which all of his lead stars will be in the same scenes next season. Ventimiglia teased that viewers will see in Season 3 the older Jack along with adult Kevin, Kate, and Randall.
"I already know a couple of moments where I'm with the adult 'Big Three' this year. "And they're great. They're so good. So satisfying personally, but also story-wise, it's right," the actor revealed during the Variety's Remote Controlled podcast.
Meanwhile, This Is Us Season 3 will introduce a new character that has a connection to William (Ron Cephas Jones) and Randall. Mudbound actor Rob Morgan will play the role of Solomon Brown, a councilman who oversaw the district where William lived before Randall was born.
Morgan is known for playing Turk Barrett in Marvel TV shows such as Jessica Jones, Daredevil, Luke Cage, The Punisher, and The Defenders. He also played Officer Powell on Stranger Things. This Is Us Season 3 will premiere on September 25 on NBC.
© 2023 Korea Portal, All rights reserved. Do not reproduce without permission.