'This Is Us' Season 3 Updates: Milo Ventimiglia Excited To Work With Michael Angarano As Jack's Younger Brother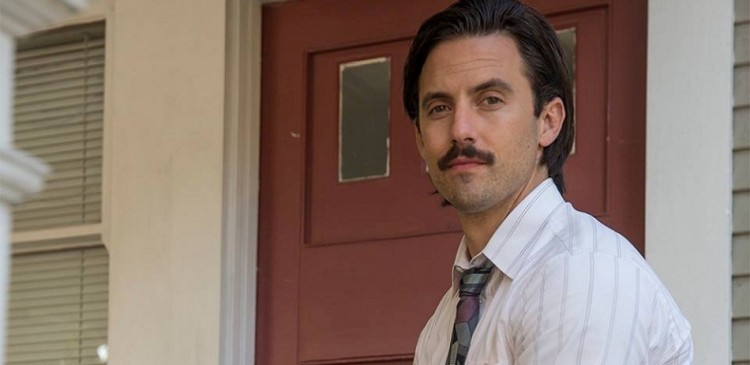 Actor Michael Angarano's granny is clearly excited about his grandson's new project, so Milo Ventimiglia and the rest of This Is Us fans. Angarano has been cast as Nicky Pearson, the younger brother of Jack in the NBC drama.
Viewers will finally meet the older version of Jack's brother. This Is Us confirmed Angarano's casting at the show's For Your Emmy Consideration panel in Los Angeles.
The Will & Grace actor, meanwhile, expressed gratitude to be included in the critically-acclaimed drama. He jokingly tweeted that even his grandmother is excited about his role and she brags about it to her dentist.
"I am beyond grateful and very excited to be a part of this show - my grandmother even told her dentist," the actor wrote on Twitter.
Milo Ventimiglia (Jack), on the other hand, already had a face-to-face talk with his on-screen brother. The actor revealed that he recently had a meeting with Angarano to talk about the Pearson family backstory.
"I had breakfast with him this morning. I gave him some family history. He is a fiercely talented actor and I've known him for a very long time, so we're excited to have him," Ventimiglia told Entertainment Tonight.
Jack's little brother was first introduced in a flashback sequence in Season 2. The siblings were still young boys at the time. The young Nicky was played by Donnie Masihi.
Then the adult Nicky was teased when Jack found a photo of him and his brother in Vietnam. Jack also mentioned Nicky in a conversation with his sons in Season 2 episode titled "The Car." He said Nicky died in the war. However, it wasn't clear what really happened to him as Jack rarely talks about his brother. Is he really dead?
Ventimiglia previously declined to confirm that it is safe to assume that Nicky died in Vietnam. Instead, he teased that maybe it was just Jack's relationship with him that did not survive.
Angarano's character will play a major part in the third installment of This Is Us. Showrunners Isaac Aptaker already confirmed that Season 3 will feature a lot of Jack's time in Vietnam. In fact, the series even hired Vietnam War veteran and novelist Tim O'Brien to act as a consultant to make sure that the Vietnam narrative will be properly told. The Pearson brothers both served in the military during the Vietnam War.
Additionally, Kevin (Justin Hartley) is also heading to Vietnam as teased in the flash-forward scene in Season 2 finale. Apparently, he will look for some answers about his father's time in the country. Hartley previously hinted that what Kevin will find out are "super-heartbreaking" and "shocking." This Is Us Season 3 kicks off on Sept. 25 at 9 p.m. ET/PT on NBC.
© 2023 Korea Portal, All rights reserved. Do not reproduce without permission.