CL Body-Shamed For Shocking Weight Gain, Former 2NE1 Star Worries Fans About New Look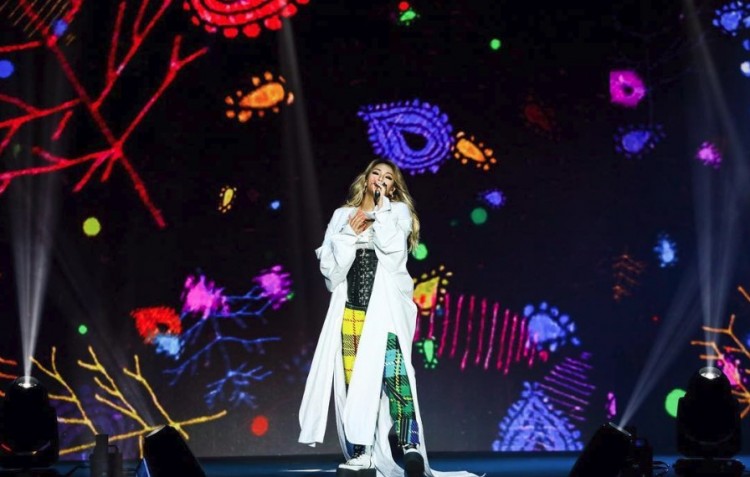 CL's weight gain had shocked a lot of people. While her new look garnered mixed reactions from fans, the media is indeed not one to sugar-coat their words about the former 2NE1 star's new look. Now, CL is being body-shamed for putting on some weight.
The 27-year-old singer-songwriter and rapper may have been in the Korean entertainment world for almost a decade, but that doesn't mean that she is exempted from being criticized. CL had just recently experienced a lot of backlashes compared to when she was still a part of 2NE1.
The YG Entertainment star's real name is Lee Chae-rin, but she is famously known by her stage name CL. Although the name CL is indeed much cooler than just having a regular name, critics are now using it against her.
"CL? Her professional stage name should be XL instead," suggested a critic. The below-the-belt comment referred to an abbreviation of the extra-large size, which was intended to poke fun of CL's weight gain.
Being in the industry for quite a long time, CL already knew the fact that she couldn't please everybody. The former 2NE1 star even wrote a book on the hardships faced by idol trainees.
"It's not K-pop itself that is the problem," CL said. "But agencies, the media, and the public that expect their idols to look like they do in music videos all the time."
CL is known for her toned abs and firm body, so her recent weight gain understandably sparked a lot of attention. Some were surprised about the former 2NE1 star's much-heavier body, while others were concerned about her health.
"She must be under too much stress… asking YG when her album will be coming out… I heard she's living alone abroad… She doesn't like places with a lot of people and is extremely cautious in case she might make a mistake… I feel so bad for her… maybe she relieved her stress by eating… I hope she cheers up!" one fan shared. "Rather than coming as a shock, this is somehow making me feel worried that she may be going through a very difficult time…" another one commented.
As it turns out, CL's weight gain was a result of her move to the United States. The former 2NE1 star had been living abroad for quite a while now, and she seems to be still struggling with bringing her routine in South Korea to the USA.
© 2023 Korea Portal, All rights reserved. Do not reproduce without permission.