BTS vs Joseph Kahn Update: Big Hit Entertainment Shrugs Off MV Director Joseph Kahn's Remarks About The K-Pop Group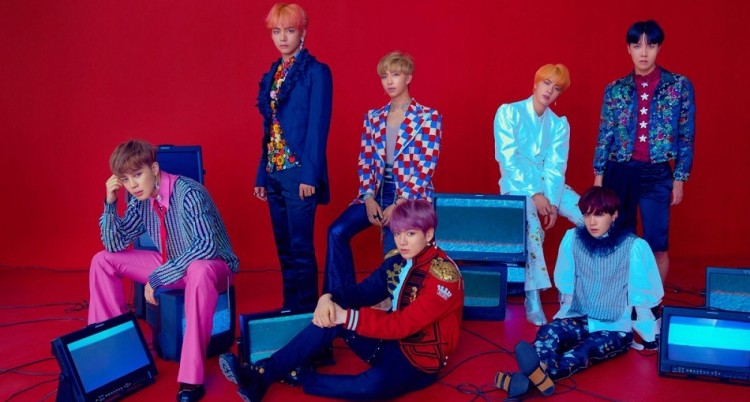 BTS's label chooses to focus on the band's upcoming comeback rather than responding to the controversial remark made by Korean American music video director Joseph Kahn recently. Kahn, on the other hand, remains adamant and no plan to apologize for his comment.
Kahn came under fire, mainly from BTS fans, after accusing the band members of undergoing plastic surgery and making other controversial remarks about Asians in general. In a recent episode of SBS' One Night of TV Entertainment, the show reached out to Big Hit Entertainment to get a comment about Kahn's remark.
"We have nothing official to say. We will focus on our comeback," Big Hit Entertainment simply stated (via AllKpop).
True enough, the band's calendar is packed in the coming months. BTS is scheduled to release their new album Love Yourself: Answer on August 24. The septet will also kick off their Love Yourself world tour in Seoul on August 25 before flying to America for the US leg of their tour.
Kahn came under fire last week when he tweeted a picture of BTS and said the members had plastic surgery and wore lipstick.
"They all have plastic surgery. They are all wearing lipstick. This is what Crazy Rich Asians actually look like," Kahn wrote on Twitter. Then a couple of days later, the 45-year-old director called his previous BTS tweet a "joke."
"I tweeted a joke about BTS, and apparently it became national news in Korea lol. I wish my Trump jokes had as much power," he said.
Many BTS fans called Kahn "rude" for alleging that BTS members had plastic surgery and the way he responded to his critics. But despite the massive backlash, Kahn refused to apologize.
The BTS Army, on the other hand, continues to defend the band members, saying none of them undergo plastic surgery. Others even shared some photos of RM, J-Hope, Jin, Suga, Jimin, V, and Jungkook during their younger years.
Many netizens also compared Kahn's MV to BTS's music videos. Some said the director is just sour grasping as the MVs of Korean band have more views than Kahn-directed videos.
"I really respected you as a director but after seeing this tweet... I'm so disappointed. Is it because their MVs are better than yours????? And so what if they had plastic surgery or not. That's not your problem," One fan wrote on Twitter.
Kahn is a known music video director who had worked with some of the biggest names in the music industry. He created MVs for Taylor Swift, Lady Gaga, Katy Perry, Jennifer Lopez, Britney Spears, Eminem, Maroon 5, and more.
© 2019 Korea Portal, All rights reserved. Do not reproduce without permission.