BTS News & Update: 'Love Yourself: Answer' Album Cover Revealed + Order Of Merit Nomination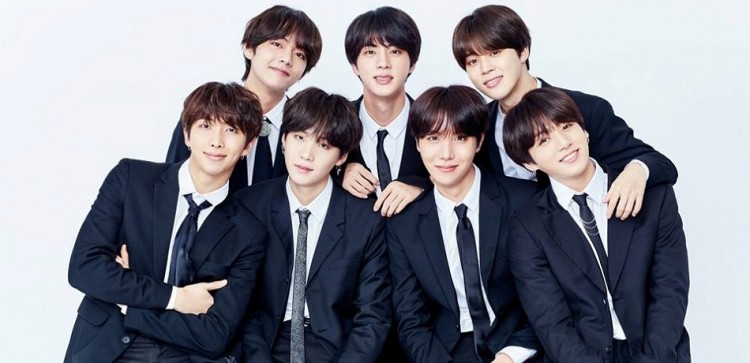 BTS is never out of the headlines. This week, there is news that made the BTS Army excited and looked forward to the coming days.
First of all, a photo of the cover for BTS's upcoming album, Love Yourself: Answer, has been revealed. Amazon shared a photo of the album cover, and it has a metallic holographic design. It also has a sketch of a heart. The two previous Love Yourself albums also have sketches in the cover. Tear has what looks like a constellation while Her features a flower.
The pre-sales for the forthcoming BTS album started on July 17. Love Yourself: Answer will drop on August 24, a day before the official kickoff of the band's Love Yourself world tour at Seoul Olympic Stadium. Meanwhile, BTS also recently released a comeback trailer, titled "Epiphany," featuring Jin. Watch the clip below.
Next on BTS news is the band's nomination from the 2018 Korean Popular Culture and Arts Award. The group is one the 12 nominees for the Order of Merit award. It is the highest honor the country's award-giving body could give, even higher than the commendations from the president.
The Order of Merit gives recognition to those who played a significant role in promoting the nation's culture and development. BTS's achievements both locally and abroad and their contribution to the Korean Wave were all listed in the nomination. It includes the time when the septet reached the No. 1 spot on the Billboard 200 with their album Love Yourself: Tear.
So far, BTS is the youngest figure and the first ever K-pop group to be nominated in the history of the award ceremony. In 2012, PSY received the Order of Merit award for his achievements following the success of the song "Gangnam Style." PSY's hit single reached No. 2 on Billboard's Hot 100 chart.
The Ministry of Culture, Sports, and Tourism, who is hosting the ceremony, announced that the awarding ceremony for the 2018 Korean Popular Culture & Arts Awards is set for October 31. Winners are expected to reveal before the ceremony.
With the latest recognition from the Korean government, many netizens are now wondering if the Order of Merit is enough to give the BTS members the exemption from serving in the military. The military enlistment of the seven members of the K-pop group has been a hot topic not only among Koreans but to their fans worldwide.
Some believe that like other Korean men, RM, J-Hope, Jin, Suga, Jimin, V, and Jungkook should also experience serving their country by joining the military even for just two years. Others think the "Fake Love" singers should be given consideration because of their contribution in making Korean Wave a global trend.
© 2019 Korea Portal, All rights reserved. Do not reproduce without permission.