BTS's V High School Photos Prove He Had Always Been A Heartthrob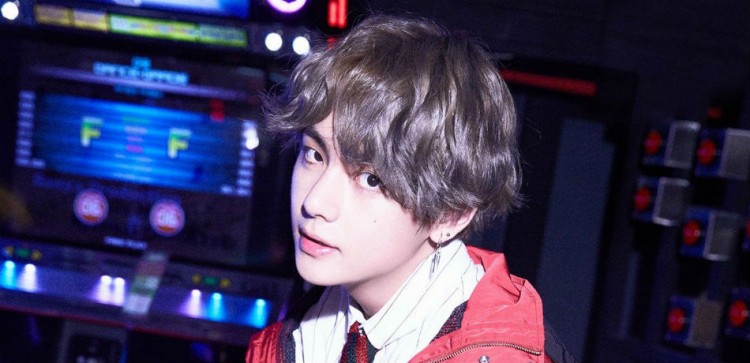 BTS V certainly has the "It" factor and the quality of a visual in the K-pop world. While other idols suffer from the ugly duckling syndrome, old photos of the singer emerged and revealed that he had been a heartthrob since his high school days.
BTS members Jin (Kim Seok-jin), Suga (Min Yoon-gi), J-Hope (Jung Ho-Seok), Rap Monster (Kim Nam-Joon), Jimin (Park Ji-min), V (Kim Tae-Hyung), and Jungkook's (Jeon Jung-kook) are known not only for their unique songs but fans also enjoy watching their music videos and photos because they are definitely easy to look at.
Being one of the most popular K-pop groups to date, the BTS stars get a lot of perks, like wearing the trendiest clothes, having the best makeup products, and having fantastic skincare routines. However, V is proving that his good looks is all natural and that he doesn't need to wear makeup to be a top visual.
Since it's not a big deal for South Korean actors and male singers to wear makeup, and sometimes a lot of it, during their appearances and performances, many believed that the stars don't look like that in their everyday life. However, V slammed all those speculations when a couple of his old photos circulated online.
In fact, V's high school photos are enough proof that he was already a heartthrob way before his success as a BTS member. Not surprisingly, fans can't get over how handsome he looked before despite wearing zero makeup.
In the series of snaps, V will be seen casually posing with his friends and schoolmates. A couple of the photos showed him wearing his school uniform, and he looked terrific and stood out.
Unlike now that V and the other BTS members are being provided with the highest quality products to keep their skin flawless, the 22-year-old South Korean singer, songwriter, and actor probably didn't know anything about a proper skincare routine at the time. However, despite not knowing what he knows now, V still managed to have perfect skin, proving that he deserves to be called a visual.
© 2019 Korea Portal, All rights reserved. Do not reproduce without permission.