Emmy 2018: Fan-Favorite 'Outlander' & 'This Is Us' Stars Get Snub; Fans Are Furious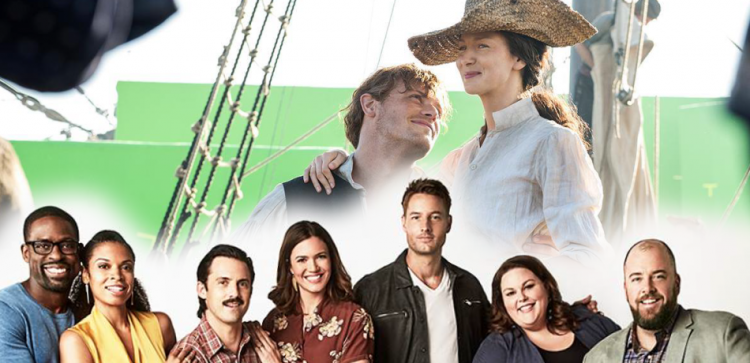 It is a sad day for fans of critically-acclaimed TV series' Outlander and This Is Us. The shows' lead actors have been snubbed once again at the Emmys.
The 2018 Primetime Emmy Awards has released the list of this year's nominees, and many fans were shocked to learn that the stars of Outlander and This Is Us were not on it. Caitriona Balfe and Sam Heughan of the Starz series, and Mandy Moore and Justin Hartley of the NBC drama were overlooked once again.
Many fans were disappointed with the result of the nomination and felt that their favorite stars were robbed one more time. Some were furious with the Emmys for disregarding the performances of the actors in their respective TV series.
It is worst particularly for Outlanders as the Starz's time-travel drama only received one nod this year. It is for Best Costumes category. According to Goldderby, Outlander has submitted two episodes for consideration in the writing category and the "Eye Of The Storm" episode for directing ballot. However, both were snubbed by Emmy voters.
Many fans expected that Balfe would be recognized this year for her portrayal as Claire Fraser and Heughan as Jaime Fraser. Some even asked what else the two need to do to finally gain a nod from the Emmys.
"Outlander is the BEST show out there and Caitriona Balfe and Sam Heughan certainly deserve the Emmy...You just can't get better or more true acting than that. Do those that nominate never watch Outlander," a fan wrote.
In comparison, Outlander had received five nods from the Golden Globes since 2016. It has been nominated for Best Drama Series, and Balfe has three nods in the Best Actress category. The actress already received two People's Choice Awards and also a couple of trophies from the Saturn Awards.
As for This Is Us, many waited for the Emmy nomination announcement, thinking that Mandy Moore and Justin Hartley are in the list this year. The two were also not nominated last year. But This Is Us fans thought this year would be different as Moore and Hartley's characters have powerful storylines in the previous season.
Viewers cried with Rebecca (Moore) when she dealt with the sudden death of her husband, Jack (Milo Ventimiglia). Hartley, on the other hand, was praised for his portrayal of Kevin particularly in Season 2 when he struggled with addiction issues.
"I still get emotional thinking about Justin Hartley's monologue on the football field during this past season of This Is Us. Taking the character of Kevin through exploration of grief, shame, depression, and addiction was outstanding. It's a damn shame he isn't nominated," one fan wrote.
Many are still hoping that the two series will not go home empty-handed. Outlander has to rely on its lone nomination while This Is Us has five nods. The NBC drama was nominated for Outstanding Drama Series, while Ventimiglia and co-star Sterling K. Brown are up for the Best Actor in Drama Series once again this year. Actors Ron Cephas Jones and Gerald McRaney were also nominated for Outstanding Guest Actor in a Drama Series.
The 2018 Primetime Emmy Awards will be broadcasted live on September 17 at 8 p.m. on NBC. It will be hosted by Michael Che and Colin Jost.
© 2023 Korea Portal, All rights reserved. Do not reproduce without permission.