'This Is Us' Season 3 News: Mandy Moore & Chrissy Metz Warn About Shocking Premiere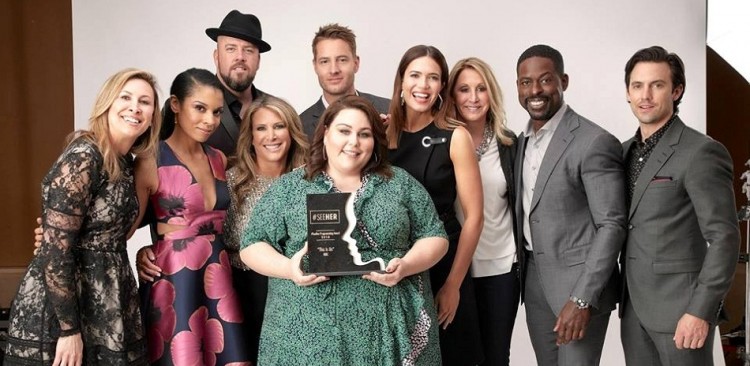 This Is Us lead actresses Mandy Moore and Chrissy Metz have warned viewers to brace themselves for the Season 3 premiere. Both actresses have assured that Episode 1 of the upcoming installment is something that will blow their minds out.
"Reading the first episode of #ThisIsUs season 3, followed by #QueerEye, is NOT for the faint of heart," Moore wrote on her IG stories.
"Just read our season 3 premiere episode on the flight home. The flight attendant asked if I was okay... still not sure," Metz, on the other hand, captioned a photo of her and on-screen husband, Chris Sullivan.
Although the two did not give much of a clue on the storyline of the premiere episode, many fans believe that it could be the Season 2 Super Bowl episode-adjacent. What story will shock or make viewers shed tears in This Is Us Season 3 premiere? Actually, there are tons. The show left several flash-forward scenes in the Season 2 finale, and the intense scene in the premiere could be connected to one of these.
This Is Us fans have seen Number 1 Kevin (Justin Harley) heading to Vietnam with his new girlfriend, Zoe. Kevin is possibly looking for some answers about his father's past, particularly about Jack's brother Nicky, that he never talked about.
There is also Kate (Metz) who seems to be dealing with her husband's illness. In the Season 2 finale, Jack (Milo Ventimiglia) and Rebecca's (Mandy Moore) only daughter was seen talking to Toby (Sullivan) while the latter is lying in bed. Many suspect that Toby could be experiencing depression once again. It was revealed in Season 2 that he suffered from depression in the past.
Then, there's older Randall (Sterling K. Brown). He was shown in the finale talking to adult Tess about a woman whom they are both not ready to see. Since the conclusion of Season 2, there were speculations about the identity of the mystery woman in the Randall-Tess flash-forward. Many believe that the two are talking about Beth (Susan Kelechi Watson), while others believe the two were not ready to see dying Rebecca.
Season 3 might also pick up from the events right after Kate and Toby's wedding. It can be recalled that Randall and Beth's foster child, Deja (Lyric Ross), smashed the former's car. Brown earlier told People Magazine that Beth and Randall could experience marital problems especially with the addition of Deja in the family.
Also, the season premiere may not be about the Big 3 but could be one member of the Pearson family. This Is Us bosses earlier said Season 3 would also unfold how the love story of Rebecca and Miguel (Jon Huertas) started. Creator Dan Fogelman also mentioned that the third installment would feature Beth's backstory.
Whatever the reason why Moore and Metz were dumbfounded by the premiere script, be sure to mark your calendar for the This Is Us Season 3 premiere. NBC earlier dropped the release date of Season 3 which will be on September 25 at 9 p.m. ET/8C on NBC.
A post on the show's social media accounts features a calendar that marked Jack and the Big 3's birthdays and the season premiere date. The caption "There's no you. There's no me. There's just US. #ThisIsUs. September 25" has already brought tears to many fans, so more so will the actual premiere episode.
© 2023 Korea Portal, All rights reserved. Do not reproduce without permission.