MOMOLAND's 'BBoom BBoom' Hits 200 Million Views; K-Pop Group's 1st MV To Reach The Mark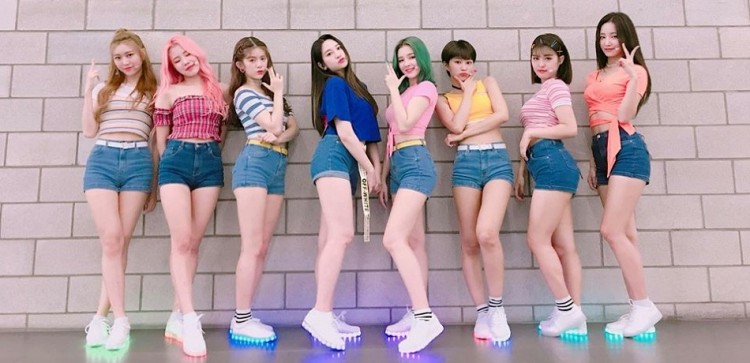 Everybody is doing the "BBoom BBoom" dance, so it is not surprising that the music video of MOMOLAND's latest single has reached 200 million views on YouTube. It's a huge achievement for the K-pop girl band since it is also their first MV to reach the mark.
"BBoom BBoom" is the title track of MOMOLAND's third EP, Great!. Both were released earlier this year. The single garnered its first 100 million views in April. Three months later, 100 million views more were added to its number. MOMOLAND now officially joined the prestigious list of Korean artists who achieved the same feat on YouTube. So far, the rank includes PSY, BTS, TWICE, BIGBANG, EXO, 2NE1, GOT7, BLACKPINK, and Girls' Generation.
Additionally, Korea-based music chart Genie also recently declared MOMOLAND and boy band iKON as the top K-pop groups of the first half of 2018. MOMOLAND nabbed the third spot on Genie's chart for the first two quarters of the year with their "BBoom BBoom" song. This also makes them the leading girl band in South Korea today.
On June 26, 2018, MOMOLAND made their comeback with their fourth EP, titled Fun to the World. Its title track "BAAM" is currently topping the YouTube chart in Korea. It surpassed A Pink's "I'm So Sick," AOA's "Bingle Bangle," and Bolbbalgan4's "Travel." Moreover, MOMOLAND has been named Korea's artist of the week, followed by BTS, Bolbbalgan4, TWICE, and Red Velvet.
Clearly, everything is going well for MOMOLAND after several controversies in the past. The group was previously accused of chart manipulation. The Ministry of Culture, Sports, and Tourism, however, recently cleared MOMOLAND of the allegation of album bulk buying. The girls said the sajaegi controversy taught them to work harder and improve themselves instead of being upset about it.
In January, Russian girl band Serebro also accused the Korean girl group of copying their song "Mi Mi Mi" with "BBoom BBoom." Shinsadong Tiger, MOMOLAND's composer, denied the allegations. Tiger stressed that the bass line in both songs is commonly heard in electro swing genres.
MOMOLAND was formed through the reality show Finding Momoland. Initially, seven winners of the show were named as members of a new K-pop group. They were officially launched in November 2016. Their first EP was Welcome to Momoland. Then, in early 2017, Daisy and Kim Taeha joined the group.
© 2022 Korea Portal, All rights reserved. Do not reproduce without permission.