BTS's RM Now An Adoptive Father; Allegedly Preparing For His Enlistment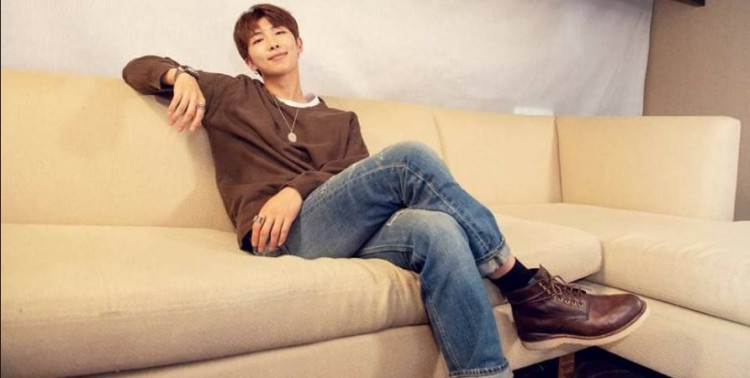 BTS's RM was reportedly spotted having a medical checkup for his alleged enlistment. As this rumor began to swirl, there were also reports that the 23-year-old star is now a father—not to a kid, but to a crab.
Since the release of The Most Beautiful Moment In Life Pt. 1, RM already showed his love for crabs. In fact, he was always trying to find this creature whenever BTS is out and about. Whenever he finds one, there would be so much joy on his face.
So, an ARMY member decided to give RM a gift he would surely love. According to Koreaboo, this fan adopted a crab, named Kenny the coconut crab, under the BTS rapper's name. Hence, the K-pop idol is now a father.
The hard-shell creature currently lives at the San Diego Zoo. Since this news is now taking Twitter by storm, other ARMY members love this fan's sweet gesture. They are even planning to visit Kenny the coconut crab. They are also hoping that RM will learn that he is now a father to his favorite creature.
In other news, there were reports that RM was recently seen getting a medical checkup. This might be his alleged preparation to enter the military, per KStarLive. In a post, titled "My Junior Got a Medical Checkup Together with BTS," shared on an online community on Wednesday, July 11, a netizen revealed that he had his health checked with the BTS member.
The uploader went on to say that the medical staff was all excited to see RM. He even gave them autographs and had a photo session with them. Another post supported this claim and revealed he also saw the BTS member. "I stared at him because he is a celebrity but he looked a bit tired," he said.
He went on to say that even though RM seemed sleepy, he remained to be friendly. He even refused to get a free pass and chose to undergo the same procedure just like other patients. To prove that the medical checkup was preparation for enlistment, this netizen shared a screenshot of the notification letter he got from the country.
It has been known that in South Korea, men have to undergo a medical checkup before they get enlisted in the military. In some cases, a man will be enlisted within a year after they have their health checked.
© 2019 Korea Portal, All rights reserved. Do not reproduce without permission.